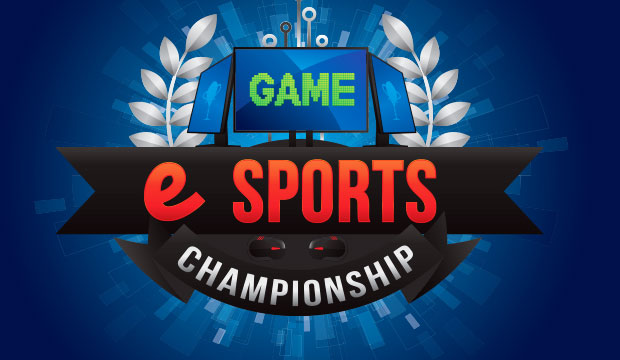 ALL EC Ecommerce Exchange
Looking for ecommerce software or service providers for your online business? Search and compare vendors by specialty and location. Choose the best solutions to help your business grow and succeed.
Put ALL EC to work for you today!
A major "sporting event" aired on ESPN, Disney XD and ABC last weekend. It wasn't the recently completed FIFA World Cup, the finale of the Tour de France or the MLB All-Star Game. It was the Overwatch League Grand Finals — the biggest e-sports championship to date.
Much of the competition was "broadcast" via the online service Twitch, but on July 11 the Overwatch League announced a major deal with Disney to bring the grand finals to those aforementioned channels. Video games literally went prime time — airing on ESPN on Friday night and in the afternoon throughout the weekend.
Although the ratings may not have been blockbuster — Friday night's broadcast on ESPN reportedly reached 215,280 households while Sunday's coverage on ABC reached 356,800 households — the viewership could be enough to prove that e-sports is the real deal.
The concept of professional video gaming isn't entirely new, but it has only been in the past few years that it's gone from a relatively small niche sport to a multibillion-dollar market.
By 2020, the global e-sports market is expected to generate US$1.5 billion in revenues and have an estimated global audience exceeding 600 million fans, According to a recent report from Deloitte.
The sky may be the limit, suggests market research firm Newzoo, which found that the e-sports market experienced 13.3 percent growth last year and projected that it could be worth as much as $138 billion this year.
The global e-sports market, which began as PC- and video game console-based competitions, is currently expanding to mobile.
Forty-two percent of the gaming market was on mobile devices more than a year ago, according to a Newzoo report released in spring of last year, and that number could increase by more than 50 percent by 2020.
Next Big Thing
Many past sports and quasi-sports — from paintball to NASCAR to pool/billiards to poker — have been dubbed the "next big thing." However, none of those have reached the levels of established sports such as football, baseball or basketball, and even the very international game of soccer (known as "football" around the rest of the world) hasn't cracked the U.S. market.
"I'm not sure what constitutes a 'big thing' — is it followers, participants or revenue?" pondered Ted Pollak, senior analyst for the game industry at Jon Peddie Research.
"The Westminster Dog Show is a big thing; the Kentucky Derby is a big thing," he told the E-Commerce Times.
"It all depends what your interests are, and for people who enjoy fast-paced competitive video gaming, I can assure you that e-sports is a big thing," Pollak added.
"What makes e-sports different is the overwhelming sense of community it provides and the availability of games on a global scale," suggested Gayle Dickie, CEO of Gamer World News.
"Players are able to make friends with other players halfway around the world and challenge them to a game," she told the E-Commerce Times.
"It can be as localized as a city event or the worldwide viewing of Overwatch League Grand Finals last week in New York with 20,000 people live and millions watching on ESPN," Dickie added. "It's a sport that has so many ways to watch it and caters to a younger loyal growing mobile audience."
Low Barrier of Entry
One advantage that e-sports may have over many other traditional sports is that it has a low barrier of entry.
"E-sports don't have the structural limitations," noted Pete Giorgio, head of the e-sports practice at Deloitte Consulting. For example, with "NASCAR you need a track."
That is, of course, a main reason auto racing is limited to a few cities and growth has been slow. E-sports doesn't require the types of facilities that are necessary for established sports such as baseball or football. In a sense, it could be a professional sport that still operates like a pick-up game among friends.
"You could conceive a match in the morning, plan it at lunch, and hold an event that can still be watched by fans around the world in the evening," Giorgio told the E-Commerce Times.
"So will this be as big as the NFL or the English Premier League? We'll see," he mused. "Instead, this could be the ultimate consumer-driven sporting event that could grow from grass root efforts instead of just commercial efforts."
What could make this even bigger is the variety of the games. E-sports encompasses many genres, from shooters to fighting games and more.
It offers "different game genres for different interest groups, adoption of tournaments by niche events — even celebrity standoffs," said Dickie.
Another reason e-sports has strong growth potential is that, unlike many other sports, whose fans may only be spectators, e-sports attracts video gamers, many of whom could become e-sports…