AdWords Next is here! Or as we now call it, 'Google Ads Experience.'
Although the beta version has been around for a year, Google has finally made the change to the new Google Ads dashboard a must. And if you are one of those Google Ads marketers who hadn't been playing around with the beta version, there is a big chance you're feeling a little disoriented right now by the update.
The first thing you will notice is the brand-new dashboard design, which is significantly different in look and feel. But with the goal to make Google Ads less cluttered and give advertisers easier access to the data they need to optimize their ads for big success, AdWords Next will have you acclimatized in no time at all with their new and updated features.
To help you do just that, here's everything you need to know about AdWords Next, and how you can navigate Google Ads' new interface for max success.
Navigating Google Ads' New Interface
As we mentioned in the intro, the first thing you'll need to get used to is the design and feel of Google Ads' new interface.
The main difference between AdWords Next and the old Google Ads dashboard is that in AdWords Next, the main navigation panel is now located down the left side of the dashboard home screen, and dimensions, reports and features are now located on the top right of your dashboard.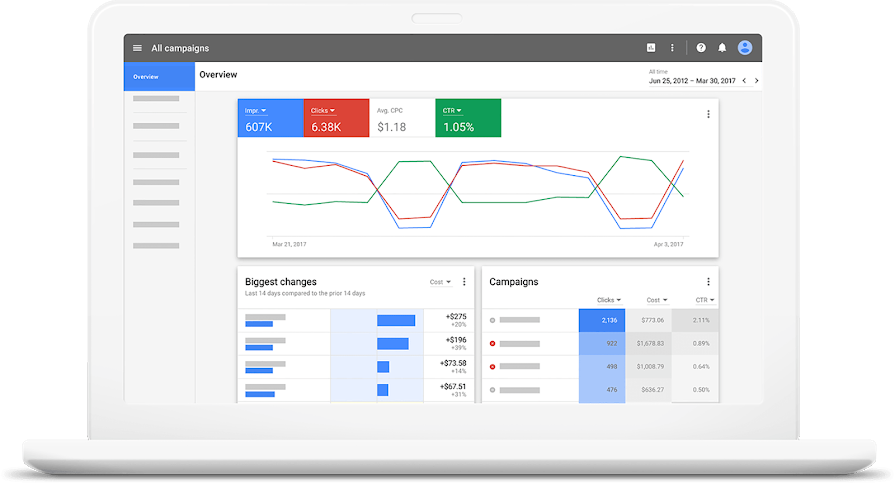 Next is the challenge of navigating the Google AdWords Next interface to find those features you love, as well as to discover the great new AdWords interface features that come with the update.
The easiest way to navigate this is with Google keyboard shortcuts, which help you find the features you are looking for with a couple of keystrokes. Here's Google's Navigating the New Google Ads Experience cheat sheet.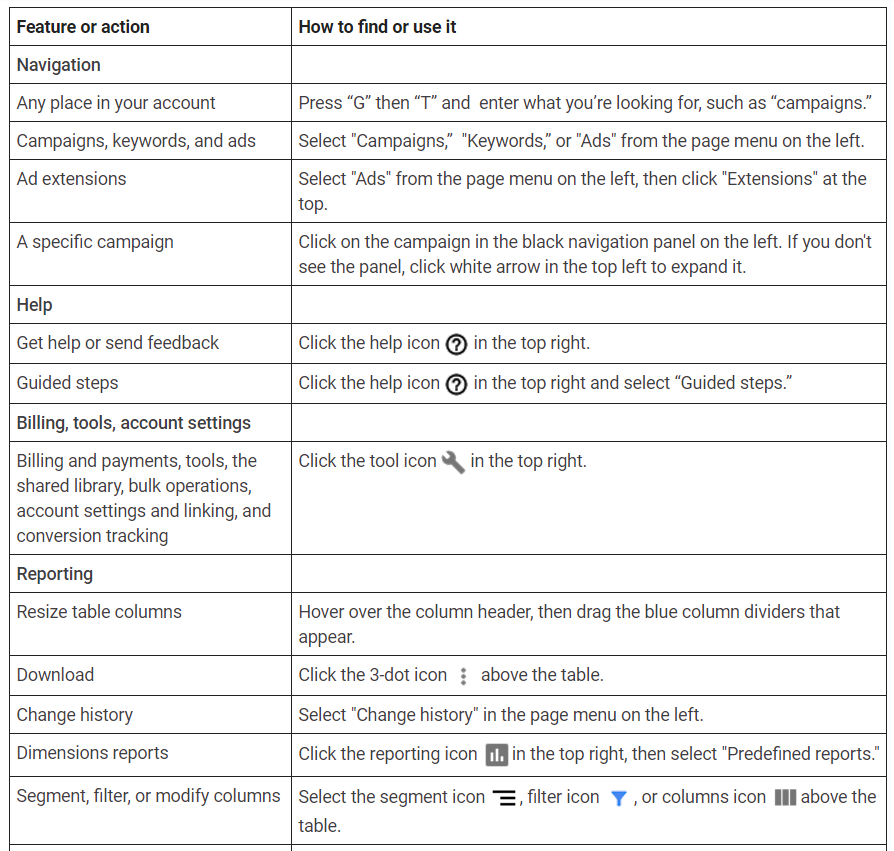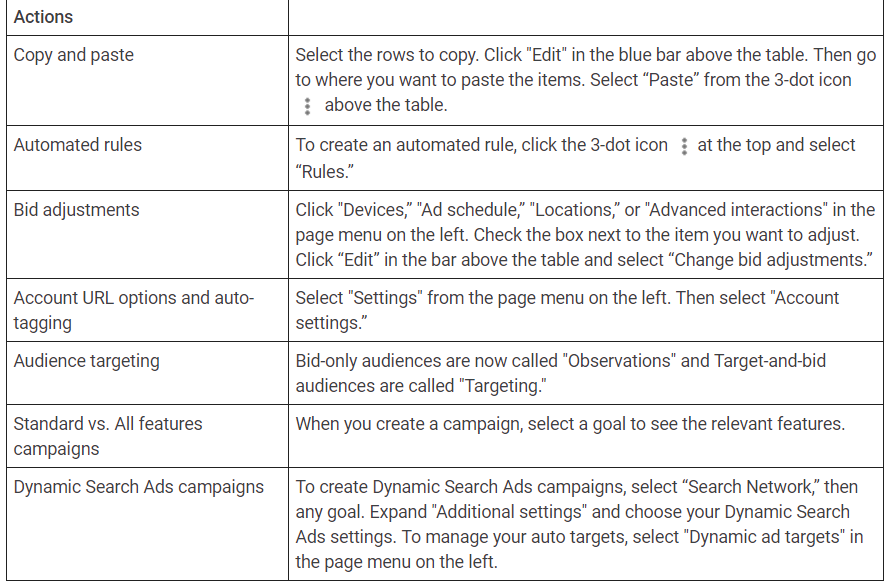 Pro Tip: Keyboard shortcuts and dashboard search will help you to move around Google Ads more quickly and efficiently, and should be considered your new (Google Ads) best friend!
Here's a list of our favorite shortcodes that will make navigating Google Ads' new interface a breeze.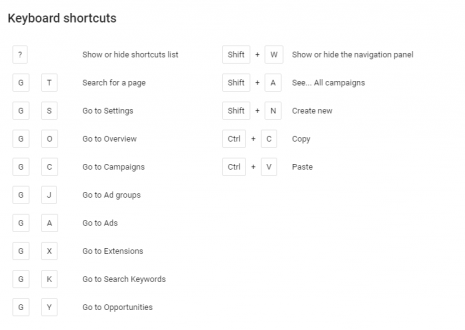 Now that we know how to move around the new Google Ads experience, it's time to look at all those impressive new features AdWords Next recommends to advertisers.
What are The Best New Features Google Ads' New Interface Offers?
Here are the top 6 new Google Experience features you need to start using today!
1. Get Access to Google Ads Search Term Data Report Without Leaving the Dashboard
If you want to save valuable time (I mean, who doesn't?) then this feature is for you. We all know how time-consuming Google Ads monitoring and optimization can be, especially when you're juggling all console/platform reports. Google's Search Term Data report enables you to see your search term report within the Google Ads dashboard at a product group level without needing to download to Excel. Super cool, right?
Anything that saves valuable time for advertisers is going to be a favorite. Which is why our Search experts love the ability to view search term reports right from within AdWords.
How to find this feature: Select 'All Campaigns' → 'Keywords' → 'Search Terms.'
2. Testing Your Ad Copy is Easy With Google Ad Variations
Another new favorite feature that Google's new interface offers marketers is Ad…