Paid and organic search work together like peanut butter and jelly: on their own they are okay, but together they make magic! When it comes to PPC vs. SEO, there is only one strategy winner: integrating both. The key to any optimization strategy lies in the data.
In this post, we will quickly take you through linking your Google Ads and Search Console accounts and accessing the right reports to access the insights of both, to optimize your organic and paid search strategy for peak performance.
In short, following these three short steps will give you additional organic data in your AdWords reports, which you can then use to improve your organic reach as well as your search ad performance.
Let's jump in!
Step 1: Linking Google Ads and Search Account
By linking your Google Ads and Search consoles, you are able to get a full picture of your paid and organic traffic in one comprehensive report. This will help you get a better overall view of what is working, where your missed opportunities are, and whether your Google Ads and Search are working together to reach your ideal shopper.
To do this, you need to link your Google Ads account to your Search Console. To do that, you will need the following: have admin access to your Google Ads account and Search Console site. Once you are ready, here are the 3 steps to link Google Ads and Search Consoles and a video guide for beginners.
Step 1: Click 'Tools' in your AdWords dashboard and select 'Linked accounts' under 'Setup.'

Step 2: Scroll down and click 'Search Console' details.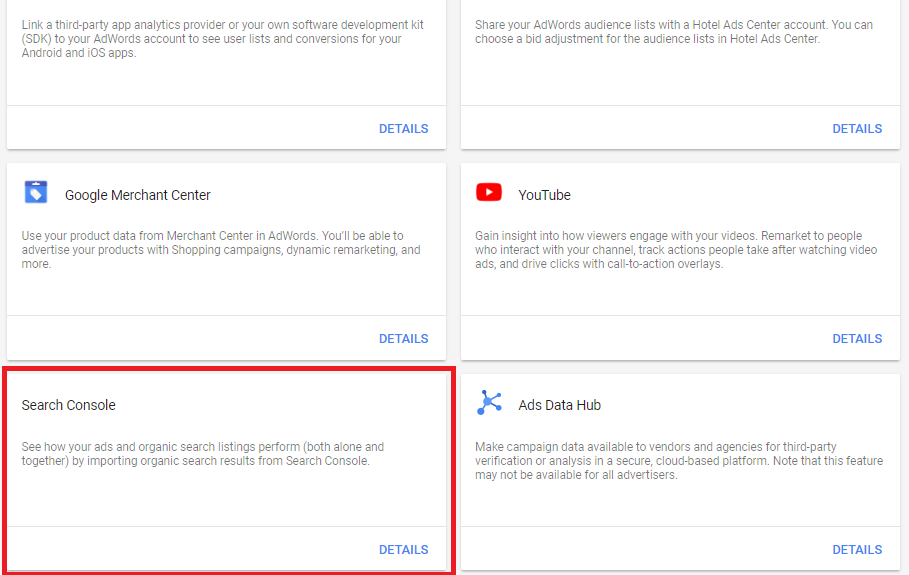 Step 3: Follow the prompts to link consoles as shown in Google's step-by-step guide below: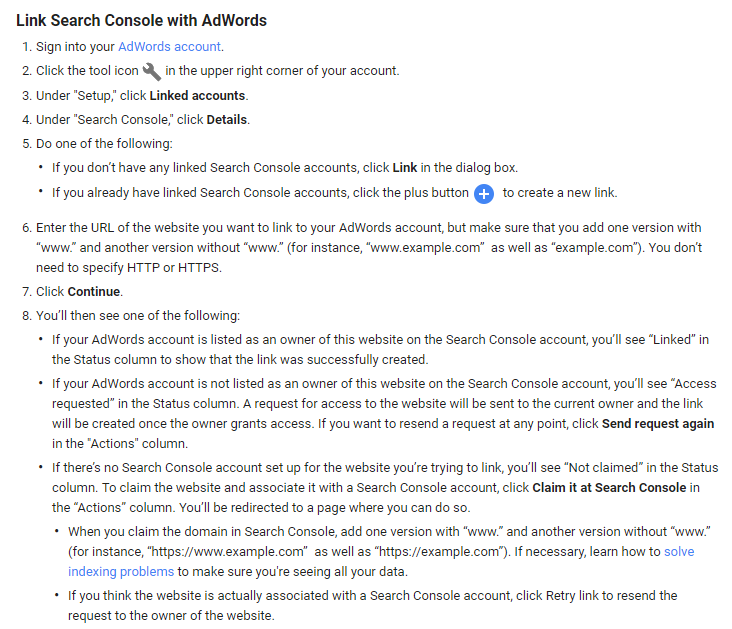 Important note: The paid and organic report doesn't include Google Shopping or click-to-download ad data and only includes the performance stats from text ads.
Step 2: Running the Paid & Organic Report
Why is the 'organic and paid' report so important? Because with this report you are able to determine how often and where your pages are shown in organic searches and for which terms, as well as the search terms that are triggering your paid search ads. Once you have linked organic consoles…