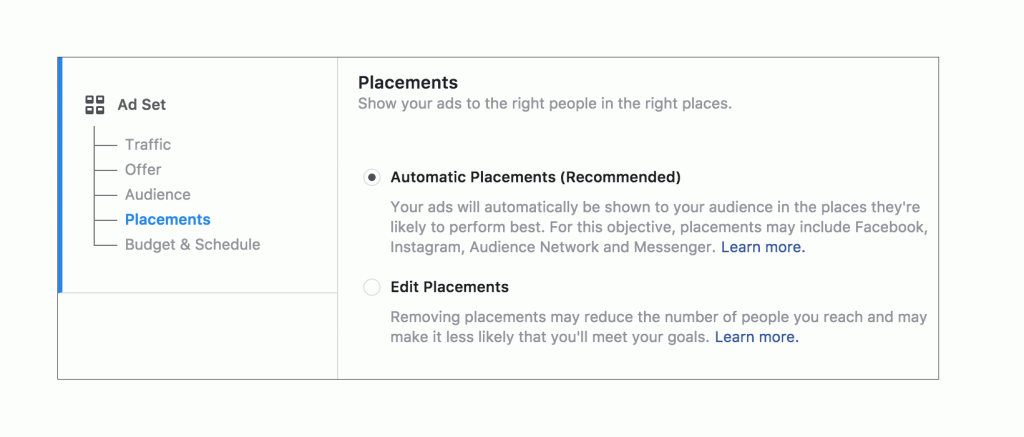 The easiest way to understand what the Facebook Audience Network is, is to think of it as Facebook's equivalent to Google Ads' Display Network for apps, whereby Facebook delivers your ads off Facebook and onto third-party apps, in-video and mobile sites — think Google Adsense. This gives advertisers extra reach off of the social platform while also providing apps and mobile sites the opportunity to earn money for the ads they are displaying. So, why should you care? Because not only are you able to capitalize on Facebook's unprecedented targeting to increase your reach beyond it, but Facebook Audience Network placed ads cost a lot less than other Facebook ad types.
Using the same auction, measurement, targeting and delivery systems as Facebook ads, Facebook's Audience Network options and creatives will differ depending on your ad objective. Currently, Facebook's Audience Network supports these ad objectives: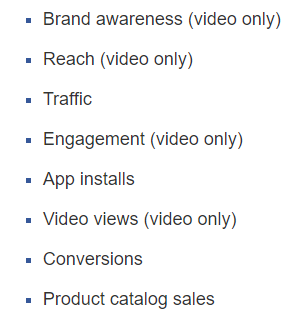 Facebook Audience Network Benefits
As we mentioned, one of the most significant benefits of using the Facebook Audience Network is the low CPCs. At the end of 2017, AdEspresso did a full analysis on the CPC across all Facebook placements and found that Facebook Audience Network ads are still the least expensive placement option.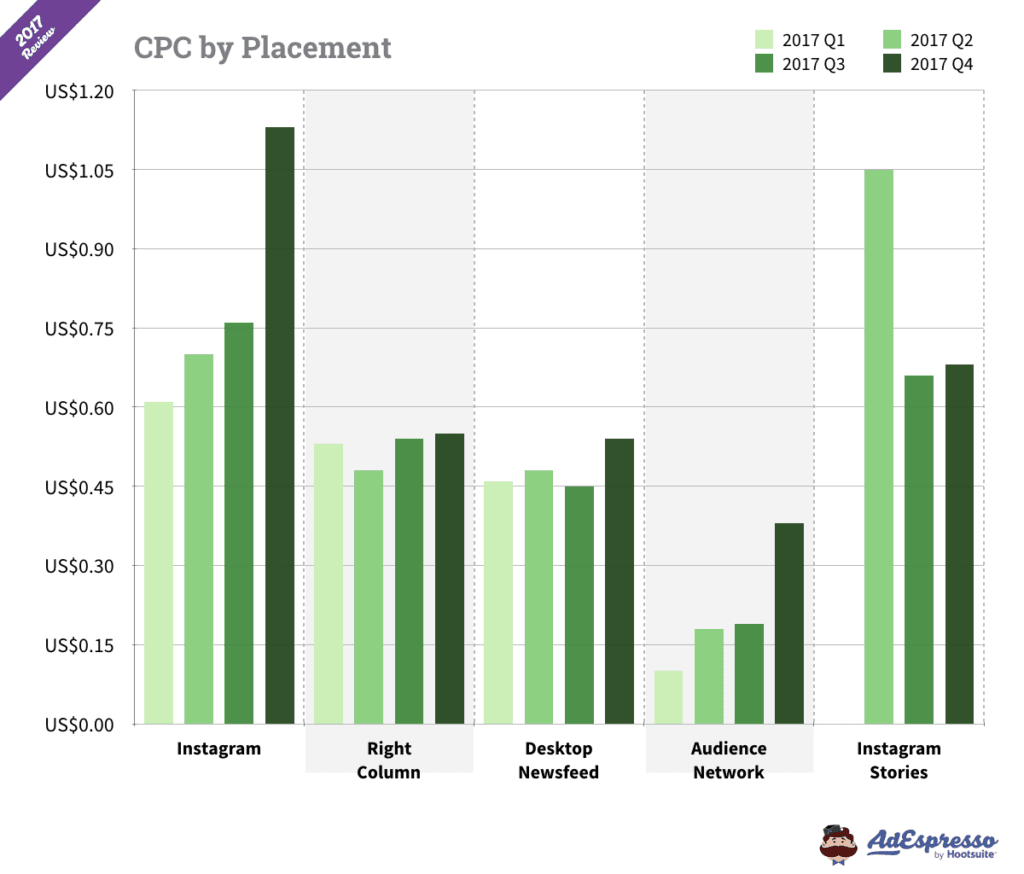 Another substantial benefit is being able to capitalize on Facebook's targeting to bring your ads to potential customers while they are their mobile phones, thus extending your Facebook ad reach. This makes Facebook Audience Network placement great for promoting new products and driving new shoppers to your store.
Facebook Audience Network Cons
There are three main cons, or drawbacks if you will, to placing your ads on Facebook's Audience Network:
You don't have control over the quality of the publisher site where your ads will be placed
It is hard to measure offline conversions that Facebook's Audience Network brings
You have less control over how your ads are displayed and which sites they are displayed on
Yes, you can exclude categories, but advertisers can't be 100% sure that their ads won't be placed on content that is out of context with your products or online store brand.
None of these Facebook Audience Network cons are deal-breakers, but it is important to know Facebook's Audience Network limitations to be able to manage your expectations and do your best to work with the platform for the best results.
Facebook…