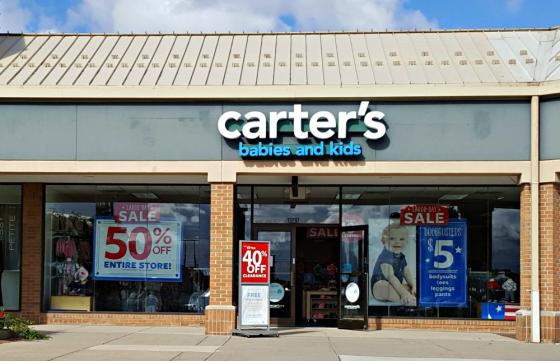 Children's retailer Carter's achieved its third quarter 2017 sales and earnings objectives, despite the impact of hurricanes in Texas, Florida, and Puerto Rico CEO Michael Casey said.
"Our growth was led by our U.S. retail and international businesses, including the contribution of our Skip Hop brand which we acquired earlier this year," he said.
"Despite the challenging retail market, we believe we are on track to achieve a record level of sales and profitability this year, which would be our 29th consecutive year of sales growth," he said.
E-commerce continues to be Carter's fastest-growing, highest-margin business.
In the third quarter 2017, Carter's U.S. retail sales increased 7.2%. U.S. comparable sales increased 1.7%, comprised of comparable e-commerce growth of 22.5%, partially offset by a comparable stores sales decline of 4.3%.
International e-commerce grew 42% in the quarter, driven by a 61% comp in Canada and a 23% comp in China. Casey noted the company's Canada e-commerce business is growing significantly faster than it had envisioned.
"With the investments we've made in e-commerce capabilities, we believe we are well positioned to benefit from the secular shift to online shopping," said Casey.
The retailer's total e-commerce-related sales this year, including wholesale, are projected up about 30% to 19% of total sales.
Carter's is finding more than 70% of its website traffic is coming through mobile devices. Mobile phone demand grew over 45% in the third quarter.
To meet…