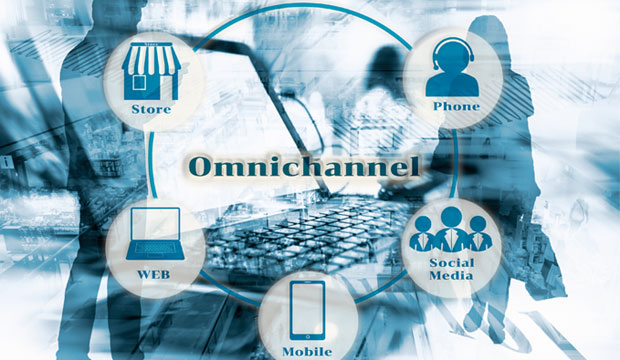 A Guide for eCommerce Merchants: Disputing Chargebacks
We created this guide to help merchants see through fraudsters' tricks & protect their business from chargebacks, without compromising the shopping experience. Download the Guide.
Once — and sometimes still — bitter rivals, online and offline shopping businesses have to work together to improve customer engagement and retention. Although some brick-and-mortar stores are suffering revenue loss to online retailers, there is still an important space for them in the shopping experience. By joining forces, brick-and-mortar and online stores can meet the emerging needs of customers seeking an integrated and seamless experience, allowing growth and profitability for brands.
With the high demand for convenience and experiential shopping environments, today's customers are omnichannel shoppers. Meaning, they will tap both online and offline retailers to complete their shopping or visit both retail environments before making a single purchase through one of the channels. Retailers that can provide a unique and well-planned omnichannel experience will come out on top — capturing the attention of and earning purchases from today's customers.
Gain Experience: Shoppers Are Looking for More
Experiential retail is breathing new life back into brick-and-mortar stores. Customers are demanding more from their shopping experiences and that includes unique in-store environments that take shopping to the next level. When seeking the added value of experiential retail, customers are looking for new ways to interact with products. They want customized experiences, whether online or offline, which let them connect on a deeper level with the products or brands and provide one-on-one attention from knowledgeable staff.
In order to provide a successful experiential retail environment, retailers should strive to make the shopping experience intuitive, human, meaningful, immersive, personalized and accessible, Forbes notes. By hitting on these six areas, retailers can ensure that they are meeting the shopping expectations of their consumers.
Trend-Setting: Bringing Online Features Into the Physical Store
Brands must think past the traditional retail model. More than a simple exchange of money for goods or services, retailers should be providing customized and specialized in-store experiences tailored to online shoppers. This could also mean bringing some of the benefits of online shopping to the physical stores.
Allowing customers to receive products the way they prefer is a great start. Think about the needs of someone who is shopping online and address those needs in the physical store. Speed and ease of experience should be top of mind. Enhance the online experience with in-store pickup and cashierless checkout. This allows online shoppers to get the instant gratification of in-store purchases without having to navigate the store itself.
Conversely, those shoppers who prefer to have items delivered to their doorsteps could shop in stores and then get free home delivery — allowing them to continue their day without being weighed down by bags or large purchases.
Harnessing new technology is a great way to bring the online experience into the physical store location. Leverage augmented reality (AR) technology and allow adults to "try on" clothing without having to step foot in a fitting room. Harness virtual reality (VR) technology to allow customers to "test" products such as sporting goods equipment or other products that may typically take up valuable in-store real estate.
Even auto retailers could benefit from these experiential technologies, allowing shoppers to do most of the road testing and research from the comfort of their homes or on-site lounges.
DSW is testing out a new experience in select locations that adds an experiential element to the in-store visit, but also brings a space for online shoppers to appreciate in-store features. The shoe retailer