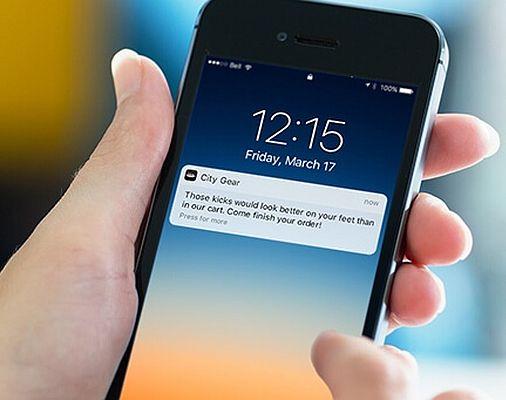 As a retail marketer, you likely know the many benefits of push notifications, but what you may not know, is the diverse range of options you have to work with using this underutilized feature. While email is still an effective channel in terms of communicating with consumers, nothing can come close to push notifications when it comes to providing users with a one-touch path to purchase right on their smartphone screen – a screen that's viewed more than 50 times a day on average.
Beyond determining the type of content you want to push to customers, it's crucial to consider what the actual experience should look like after you've tested your messaging, determined an appropriate cadence and targeted the right audience. This is the time to decide where you want your customers to go once they've landed in your app. Let's look at a few options:
Home
To re-engage dormant users or make a solid first impression with new users, the standard home screen is a safe bet for a landing zone. It's a simple, strong place to start, especially if when leveraging a "Deal of the Day" banner or front-and-centering a new product.
Product
For a more targeted approach, try using segmented push notifications to drive a particular demographic to a specific product. Again, this…