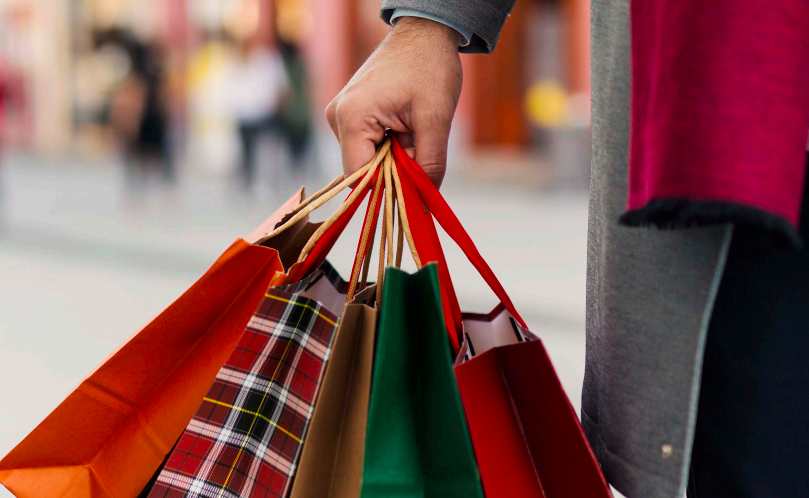 Studies arrived last week including Nike dominating apparel brands' preferences, mixed views on social commerce, AI benefits to supply-chain efficiency, wide-ranging checkout opportunities, free delivery's expanding appeal, as well as another merry holiday forecast.
Nike Paces Preferred Apparel Brands
Nike is the preferred apparel brand across the 13-19, 20-29 and 30-39 age ranges, according to a study conducted by youth research firm Ypulse, outlined in a post from Benzinga. The brands were ranked by four factors: Personality, Relevance, Influence and Momentum. Under Armour came in the second with the 30-39 crowd while Adidas was second with the 20-29 age group. Vans came in second among the 13-19 younger Gen-Z crowd, followed by Adidas and Under Armour. The North Face, Jordan, Supreme and Converse also ranked high.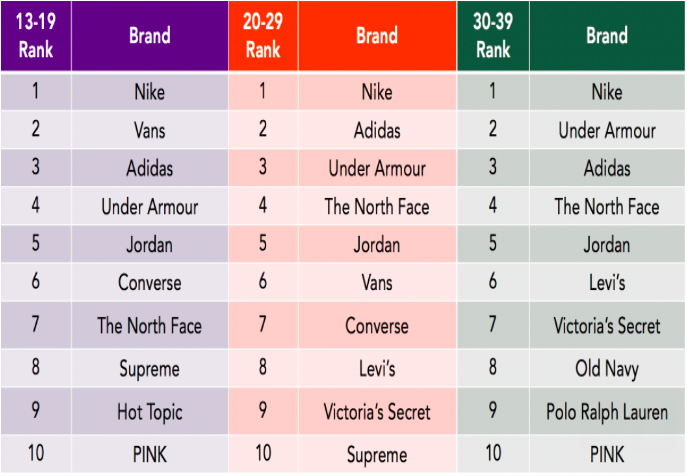 Source: Ypulse
Shoppers Have Mixed Views On Social Commerce
Fifty-eight percent of consumers agree social media influences their purchasing decisions today, compared to 45 percent in 2016, according to SUMO Heavy's 2018 Social Commerce Survey. Yet despite the recent hype around social commerce, 82 percent of consumers have yet to transact using social buy buttons or other forms of social commerce. Eighty percent of shoppers are familiar with social commerce, but security and privacy concerns keep them from transacting. Chatbots are gaining favor as a trusted resource: 72 percent of people who have used chatbots find them to be helpful and informative. Better yet, 74 percent of shoppers are now open to making a purchase through a chatbot, compared to 55 percent in 2016.
Retailers Turning To AI For Supply Chain Efficiency AI Adoption
According to…