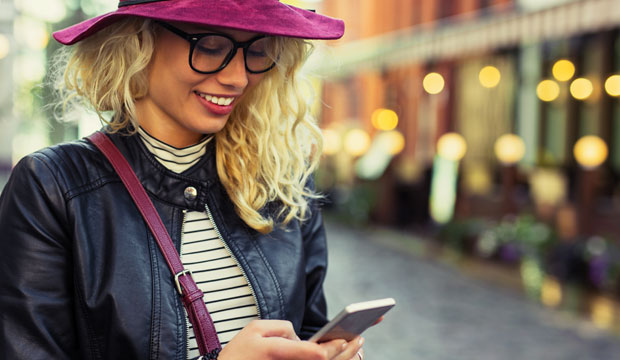 Your sales force needs a better CRM
With Freshsales CRM, your team can now use AI-based lead scoring, built-in phone, email, activity capture and more. Sign up for free!
With the advent of digital technologies and the radical growth of online shopping, it might seem that brick-and-mortar stores are on the way out. However, nothing could be further from the truth. Physical stores are likely to remain far into the foreseeable future — though the nature of those stores will be fundamentally transformed.
"Most large store-based chains of the future will have to be competent or masterful omnichannel retailers if they are to endure; there's almost no way around that reality," said Christa Hart, senior managing director in the retail and consumer products practice at FTI Consulting.
"If you are entirely store-dependent, then too many transactions in your product categories likely will bypass you for the online channel," she told the E-Commerce Times.
Customers walk into stores holding smartphones, and they easily can check competitors' prices, view similar products, and research other offerings. Retailers who understand this reality and shape their shopping experience accordingly will find ways to capture the interest and the dollars of these digitally savvy consumers.
"Consumers now shop in a channel-agnostic manner with multiple devices," observed Katie Hickey, marketing manager at Usabilla.
"The store is no longer the stage for the beginning, the middle and end of a shopping experience," she told the E-Commerce Times.
With all of that in mind, following are some ways the brick-and-mortar stores of the future can make sure they're appealing to the customers of the future.
1. Offer Online Shopping In-Store
Even when they're in a physical store, customers like to shop online, so smart retailers will give them that opportunity.
"Enabling people to browse your e-commerce site in-store lets them see products or variants that you may not have on-site," noted Hickey. "If they see something they like, you can just have your associates place an order for them and ship it to their home."
Sometimes it can be as simple as offering an online connection so customers can use their devices to create their own blend of digital and physical shopping.
"The most obvious suggestion to bring digital and mobile strategies into the brick-and-mortar space is to offer complimentary WiFi in stores, which will allow your customers to research and even purchase while they shop," said Hickey.
2. Upgrade In-Store Tech
A store might be a physical space, but that doesn't mean it has to be low-tech. Giving associates and customers access to the latest technologies will make digital natives feel right at home.
"Marrying digital and mobile tools with the physical in-store experience is the key for retailers to…