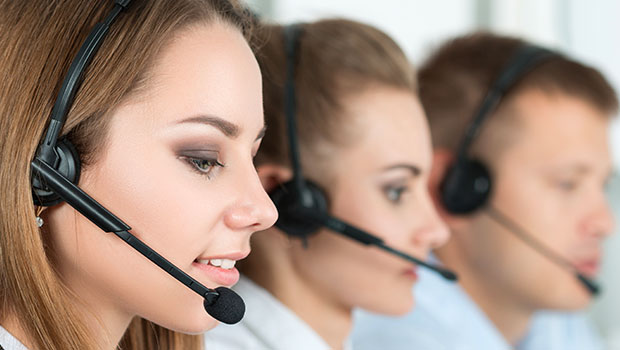 The 2018 Hacker-Powered Security Report
Hacker-Powered Security is any technique that utilizes the external hacker community to find unknown security vulnerabilities and reduce cyber risk. This report is the largest repository of hacker activity and vulnerability data on display. Get the Report.
Until fairly recently, industry pundits had all but written off voice as a customer engagement channel. Considering there were more than 100 billion inbound calls via mobile devices alone in 2018, the past year has proven them wrong.
There has been an incredible resurgence of voice as the new user interface of choice, and it remains the chief channel for complex customer inquiries and interactions. As a result, organizations have been getting serious about connecting their voice communications systems to their systems of action — deeply embedding voice in the fabric of customer relationship management systems.
While CRM and customer engagement management (CEM) have been a fixture in the enterprise for years, "there is still a great deal of time and effort needed to identify insights that can positively impact individual deals, or to create experiences that extend customer relationships," according to CRM Essentials analyst Brent Leary. "And that is still causing folks not to get the most out using their CRM."
Missing Ingredient
To date, voice has been the missing element in CRM systems. After all, there's nothing quite like the power of a conversation to build a relationship, resolve an issue, or close a sale. Those conversations are also quite powerful because they are loaded with insights that can help organizations drive connected experiences, contextual actions, and continuous improvement in customer engagement — the three pillars of digital transformation.
The blurring of lines of the CRM system and the call center has been taking place for some time now. Expect this shift to move into hyperdrive in 2019, as companies must improve responsiveness in translating voice to action — transitioning from contact center to customer action center.
With the new year approaching, five overarching trends in and around CRM and voice in the enterprise have become evident:
Companies will double-down on voice-to-action as the means to power digital transformation.
Artificial Intelligence and Machine Learning will continue to have a massive impact on CRM.
A significant number of contact centers will move to the cloud to be more agile and support the shift from contact center to customer action center.
Data mining and speech analytics will unlock valuable "dark data" for improved customer experience.
Virtual assistant technology will become more prevalent in the contact center.
Following is a breakdown of some of the ramifications of these trends.
1. Companies Will Double-Down
The time frame between when customers give voice to an issue and when organizations take action is out of step with today's consumer expectations for immediate response. To this end, the contact center must transition to customer action center through timely voice capture and analysis, to transform insights into spoken word actions.
The ubiquity of the mobile phone will continue to drive billions of additional phone calls into enterprises. Advancements in voice technology, such as voice recognition and natural language understanding (NLU), will give organizations vital capabilities in this area.
This integration of technologies arms enterprises with strategic insights to empower their frontline communication…