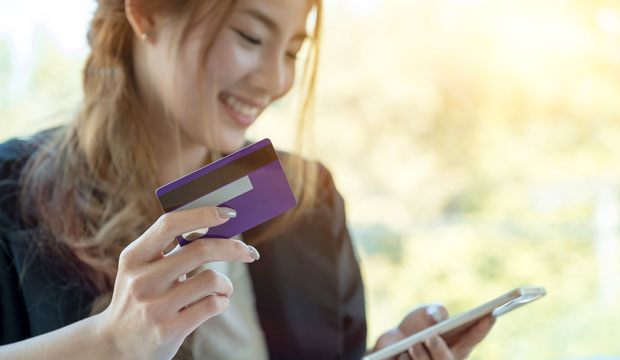 The Shopify Hacker-Powered Security Story
Follow Shopify's hacker-powered security journey from the beginning: how responding to an external developer's vulnerability report over 6 years ago evolved to the model public bug bounty program that it is today. Get the Report.
Just five years ago, mobile e-commerce was a minor part of the e-commerce landscape.
Today, most online searches are carried out from mobile devices such as smartphones and tablets, and 40 percent of all e-commerce is carried out from smartphones.
This has forever changed the e-commerce industry.
Why Mobile E-Commerce Is Important for Businesses
The smartphone is the most important lead channel. Smartphones are an extended part of our brains and social life. We check our phones approximately 80 times a day, and they have become an integrated part of both our online and offline shopping experience.
You probably recognize this: A product you consider buying comes to mind, and you instantly grab your smartphone to google it. So do most other customers, with the statistics speaking for themselves: A staggering 76 percent of all Americans rely on their smartphone to find a local store to carry out purchases, which has made the smartphone the most important lead channel to retail stores. Furthermore, 30 percent use their smartphone to compare prices when shopping in store, based on Deloitte's Omni-Channel Consumer Survey.
The smartphone's importance is not limited to attracting local shoppers to your retail store. It has become a major part of the online shopping experience, with 73 percent of all customers using their smartphone to research an item before buying it, and 70 percent using it to check prices, according to Nielsen.
Needless to say, the smartphone in just a few years has become a game changer in both the online and offline industry.
On top of this, 40 percent of all global e-commerce today comes from directly from mobile e-commerce, which furthermore underlines why mobile e-commerce is important for all businesses to attract, convert and retain customers.
Keeping that in mind, how do businesses prepare themselves for this new mobile e-commerce paradigm?
First, they should know an essential fact: Customer conversion rates on smartphones are approximately 50 percent lower than the equivalent desktop customer conversion rates. This means that 50 percent fewer visitors end up buying a product.
In an analysis based on 100,000 visitors, Monetate identified the following average Customer Conversion Rates: A desktop has a 3.5 percent customer conversion rate, while a smartphone has a 1.4 percent customer conversion rate.
These numbers very clearly illustrate that most online shops have a largely untapped business potential in terms of truly optimizing their e-commerce stores for smartphones.
The Top 10 Mobile E-Commerce Conversion Killers
To realize their full mobile e-commerce potential, businesses should avoid these top 10 mobile e-commerce conversion killers:
1. Not Mobile Ready
If an e-commerce store is not mobile ready, it not only will provide a poor or close-to-no shopping experience, but also will not be indexed in search engines such as Google.
This is due to the fact that Google is rolling out Google Mobile First Index as we speak. First it crawls your smartphone e-commerce store to decide how to rank your smartphone, tablet and desktop store in Google search results. This has forever changed online search and e-commerce.
To make sure your e-commerce store is mobile ready, start by running a test at this site.
2. Not Optimized for Smartphone DNA
The most common way to make sure that an e-commerce store is mobile ready is to implement a "responsive design," which in simple terms ensures that a website's content adjusts to the screen sizes of smartphones, tablets and desktops, accordingly.
Responsive design, however, does not fully comply with the DNA of the smartphone interface. You therefore must adapt features — such as navigation, search, filters, the shopping cart, and especially checkout — to the smartphone interface to maximize your mobile e-commerce customer conversion rate.
3. Too slow – Speed Matters
Speed always has been an essential part of the online shopping experience. If a site is too slow, customers lose patience and go astray. On the smartphone, however, this fact is even more predominant — 53 percent of all customers abandon mobile websites that take longer than three seconds to load.
It is therefore essential that businesses do everything they can to optimize the way their website content, images and code are structured and programmed. To fully master quick load time, businesses can implement AMP (Accelerated Mobile Pages) which ensures that customers experience very quick and close-to-instant page loads when entering a Mobile website.
To avoid losing customers due to slow page loads, test the speed of your mobile e-commerce store and then correct the errors identified in the test report.
4. Complicated Navigation
Poor navigation is the Achilles heel of many mobile e-commerce stores. The main reason for this is that the navigation has not been adapted specifically to the small smartphone interface and navigation patterns. Since approximately 30 percent of all customers in smartphone e-commerce stores do not find what they are looking for, a smooth and simple navigation is especially important.
When you design a navigation, there are five fundamental principles you can keep in mind, where your customers must get answers to all the following questions without having to think:
Where is my navigation?
Where am I?
Where can I…