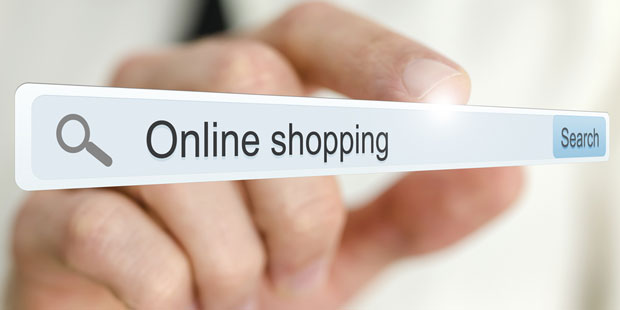 A Guide for eCommerce Merchants: Disputing Chargebacks
We created this guide to help merchants see through fraudsters' tricks & protect their business from chargebacks, without compromising the shopping experience. Download the Guide.
The holiday season presents a significant opportunity for sellers to capture unprecedented sales on Amazon. Cyber Week alone, the seven-day period beginning the Tuesday prior to Thanksgiving and running through Cyber Monday, will account for 40 percent of all e-commerce sales during the holidays, according to the Annual Salesforce Shopper-First Retailing Report.
Black Friday will have the biggest digital shopping day of the season, with 10 percent of revenue, followed by Cyber Monday, with 8 percent, the report further predicts.
The bulk of those holiday sales are likely to occur in one place: Amazon.com. Amazon had between 45 percent and 50 percent of all e-commerce sales on Black Friday in 2017, GHB Insights has estimated. If you want a piece of the holiday pie, focus on optimizing your Amazon channel.
Following are my top 10 tips for how to prepare your Amazon channel for a successful holiday season, starting with a strong Black Friday and Cyber Monday.
1. Run seasonal marketing.
Studies have shown that emotions have a powerful impact on purchasing decisions. Ads with the best emotional response generated a 23 percent uptick in sales, The Nielsen Company found. Demonstrating your holiday spirit will build rapport with consumers and make your brand more memorable.
Update your listing images with seasonal graphics. For example, if you are selling a coffee mug, add an image of it sitting on the hearth, filled with milk beside a plate of cookies. Using holiday-themed images to suggest festive uses for your products persuades shoppers to purchase.
Suggest seasonal uses for your products in the titles, bullet points and product descriptions to inspire shoppers, strengthen customer relationships, and improve your organic discoverability.
A+ Detail pages and enhanced brand content not only are crucial for mobile, but also are the perfect places to create gift guides. Promote your other product lines with suggestive phrases, such as "great gifts for dads" to retain interest from uncertain or indecisive shoppers.
Many consumers turn to Instagram and blogs for gift ideas. Partnering with influencers to promote your products in their gift guides is an excellent way to reach large, targeted audiences, and it creates hype for your Black Friday and Cyber Monday deals.
2. Analyze search data and identify trending products.
Play to your strengths. Applied to e-commerce, the Pareto principle — also known as the "80/20 rule," means that 80 percent of your profits come from 20 percent of your products. Identify your top-performing products, and invest your time and resources into optimizing those listings first.
SEO optimization is key year-round, but its effects are amplified during peak shopping events. Update your listings and back-end keywords with seasonal terms now, to start building traction before Black Friday and Cyber Monday.
Update your CPC campaign search terms and bids for Cyber Week and the holiday season. Regular CPC campaign maintenance is always important, but holiday sales events may necessitate daily updates.
If you handle customer service yourself, take the time to review and respond to questions on your listings now, so shoppers already have the information they need on the big shopping days.
3. Schedule holiday promotions in advance.
Amazon's coveted Deal of the Day (a single item or small set of closely related items discounted for one day only) placement on the Today's Deals page offers enormous revenue potential, but it has specific requirements. For example, each Deal of the Day must be the lowest price offered all year.
If you want to run the promotion multiple times during the holiday season, pre-determine the lowest discount you will offer, then price the preceding deals accordingly.
4. Offer incentives and communicate them clearly.
Speaking of holiday promotions, shoppers expect best-of-year deals during Black Friday and Cyber Monday, and brands compete fiercely to win a place in the shopping cart. Use clear messaging to ensure that shoppers notice your Amazon promotions.
Make sure your deals are prominent and clear. Shoppers come to Amazon expecting to see holiday deals, so be direct and concise. Descriptions should answer, "What are the product's differentiating features, and what is the deal?"
Lightning Deals and Deals of the Day feature countdown timers to let shoppers know how much time is left on the…