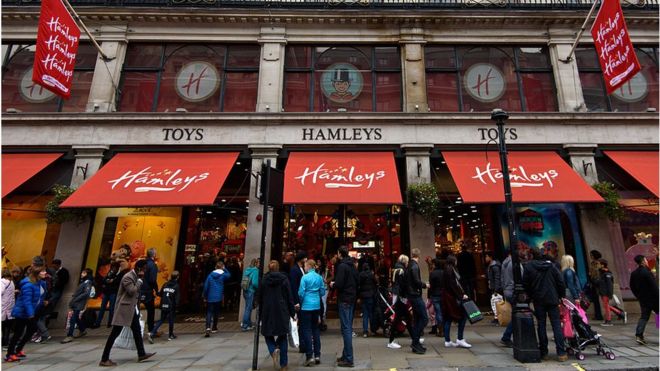 Toy store chain Hamleys reported a loss last year with the firm blaming factors such as Brexit and the threat of terrorism for the downturn.
The retailer reported a £9.2m loss for the year to 31 December, having made a £1.7m profit the previous year.
Hamleys, which was founded in 1760 and is the world's oldest toy retailer, said it closed some stores last year and left some low-growth markets.
It added that it had the backing of its Chinese owner, C.Banner.
"In the UK, 2017 was one of the most…