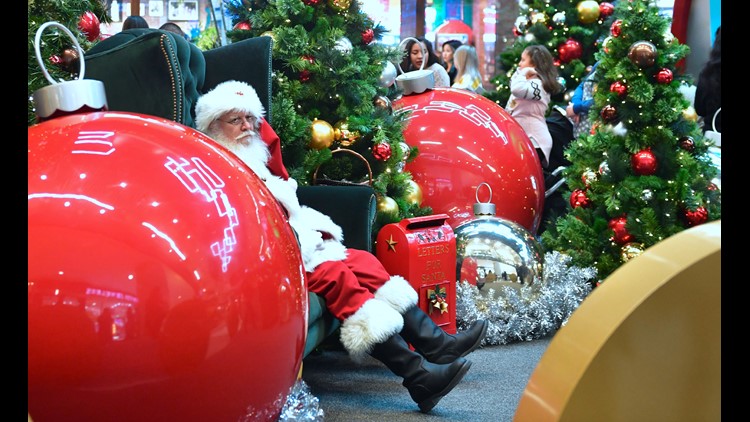 DETROIT – The holiday hiring season is in full swing, and the big red bow on it is the hope of up to $15 an hour – and maybe even a chance to win a $5,000 trip to New York City or Miami.
"Jobs to Cheer About," says a small slip of paper being handed out to customers at the register at Nordstrom Rack. "We're hiring for the holidays. Join our team and enjoy our fabulous employee discount. Apply now at careers.nordstrom.com."
The odds are good that if you go shopping in the next few weeks, you'll spot a jobs fair in the store or hear about holiday job openings. Yes, it's only October, but the holidays will be highly competitive when it comes to hiring extra help.
"Lower-skilled workers are in especially hot demand," said Mark Zandi, chief economist for Moody's Analytics.
On Friday, the Labor Department reported that the U.S. jobless rate hit a nearly 49-year low in September with a rate of 3.7 percent. That's down from 3.9 percent in August.
Some economists expect that the unemployment rate even could fall further.
"Unemployment is headed into the low 3s; something we've seen only twice in history, once in World War II and in the Korean War," Zandi said.
More: Economy added 134,000 jobs in September, unemployment falls to nearly 50-year low
More: Even in a hot job market, here are 4 reasons to consider taking on a seasonal position
More: Got debt? Flexible side hustles can help. Here are some tips to get started
What's good to hear is that many workers who pick up holiday jobs could see better wages, more attractive in-store discounts and maybe even a chance to win a trip to New York City or $500 gift cards this holiday season.
Amazon made big news in early October by announcing that it was raising its minimum wage to $15 for its employees, including seasonal workers, effective Nov. 1. Amazon expects to hire more than 100,000 seasonal employees across the country during the holiday.
" A lack of labor is businesses' No. 1 problem. As such, all employers will need to match Amazon's move with higher wages soon," Zandi said.
In the next week or so, major retailers will be holding holiday hiring fairs. They include:
Target will host a holiday hiring event Oct. 12-14 from 10 a.m. to 6 p.m. each day at its stores. "You can meet with store leaders. You can interview on the spot," said Angie Thompson, a spokesperson for Target in Minneapolis. Candidates can apply in advance at TargetSeasonalJobs.com.
J.C. Penney will hold its second annual hiring day event Oct. 16 from 2 p.m. to 8 p.m. at its stores to fill 1,200 seasonal jobs in…