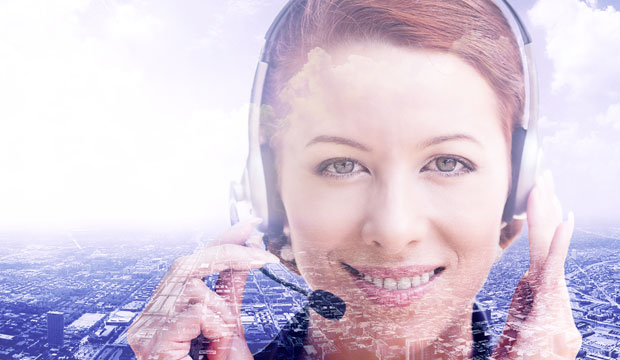 A Guide for eCommerce Merchants: Disputing Chargebacks
We created this guide to help merchants see through fraudsters' tricks & protect their business from chargebacks, without compromising the shopping experience. Download the Guide.
"Customer experience" is the great watchword of 2018 — and it was a great watchword in 2017 and 2016, too.
Eighty-five percent of executives said that CX was important to their companies' strategic priorities, in an Accenture survey.
Sixty-two percent of companies viewed CX delivered by contact centers as a competitive differentiator, Deloitte found.
Four out of five CX professionals predicted their brand would compete with rivals completely (or nearly completely) on CX by late 2019, Gartner reported.
Within businesses, there are metrics, surveys and evaluations aplenty when it comes to CX. The problem is that businesses seem to believe these experiences emerge from the ether and then project themselves onto the customers, which is both mystical thinking and mistaken thinking.
The reality is that the conduit of all CX is ultimately the employees — and if your employees aren't having a good experience, there's virtually no way they can deliver a good experience to your customers.
Murmurs of Discontent
How do we know that employee experience is getting short shrift?
Only 15 percent of employees were engaged, while 67 percent were disengaged and 18 percent were actively disengaged, according to A recent Gallup poll.
Fifty-one percent of employees were looking for a new job, Gallup found in another study.
Do those numbers suggest that employees are having good experience on the job?
I know what many of you may be thinking: Designing a great CX is hard enough, and now I have to design a great employee experience, too? Well, yeah, you do. There's no way your plans to deliver great experiences to customer will work if they're being delivered by disengaged employees.
Gallup's numbers again speak to the benefits of having engaged employees: The best 25 percent of companies at engagement reported 17 percent higher productivity, 20 percent higher sales and 21 percent higher profitability than the worst 25 percent of businesses.
So where do you start? Well, if the CX is defined as the result of the entirety of the interactions a customer has with your business and your products, then employee experience is similar: the result of the entirety of the interactions the employee has with your business and your customers.
Experience Starts With Hiring
The first thing the employee experiences is the hiring process. Is your hiring process one that makes the candidate feel valued, or does it make clear the candidate will be just another cog in the machine? If it's the latter, you're…