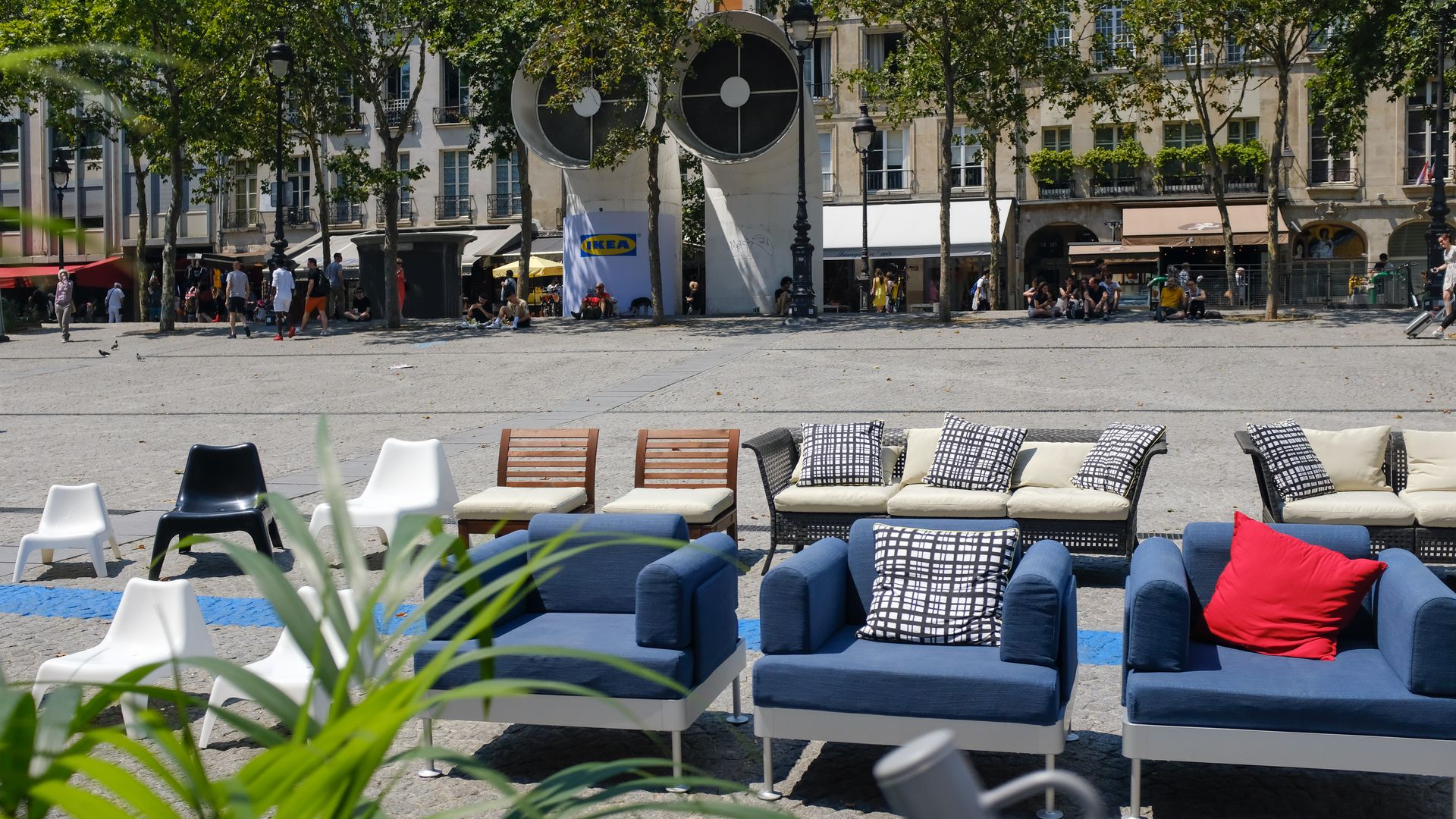 Millennials aren't the only ones ditching the suburbs for the cities. Some iconic retailers — fighting to stay relevant as Amazon looms — are downsizing and shifting to city centers.
The big picture: As the density of the world's biggest cities keeps increasing, hopping in a car to drive out to a big-box suburban store 8 or 10 miles away is becoming a thing of the past.
Driving the news: Ikea has plans to open 30 smaller stores in big cities, AP reports. At 54,000 square feet, these are about one-quarter the size of a mall anchor like Macy's.
"Many people are…