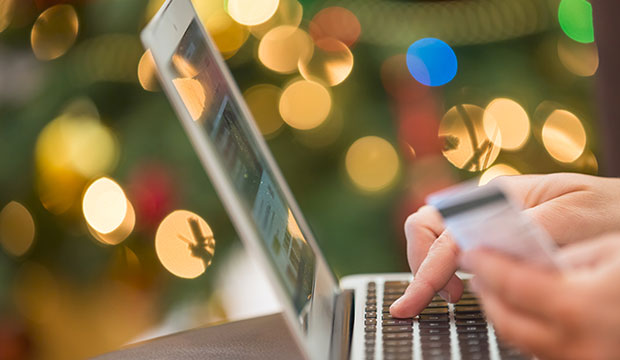 The Shopify Hacker-Powered Security Story
Follow Shopify's hacker-powered security journey from the beginning: how responding to an external developer's vulnerability report over 6 years ago evolved to the model public bug bounty program that it is today. Get the Report.
The holiday shopping season is kicking off! It is only a matter of time before carols and bright lights greet us in malls and shopping centers. One popular item on many of this year's wish lists is the Velvet Lip Kit. To fulfill this particular wish, givers can skip the crowds and the checkout lines. They can skip the retail stores all together, at least for this one item, by ordering it through Kylie Jenner's direct-to-consumer (DTC) online channel.
Jenner, the 21-year old half-sister of Kim Kardashian, is now worth more than US$900 million. While a celebrity in her own right, most of her riches were accumulated through the explosive growth of Kylie Cosmetics, a company she launched three years ago.
The Microbrand Trend
How did she do it? By cobbling together a number of digital technologies in a completely asset-free mode. She used Shopify to set up her online store; social media channels (Instagram, Snapchat and Twitter) for marketing; and Seed Beauty, a private label manufacturer, for producing and packaging the products.
Her secret sauce is her star power and her 118 million followers on Instagram alone. While her company is a drop in the $532 billion beauty market bucket, it exemplifies a growing trend of success with microbrand DTC channels supported by social media star power. Kylie Cosmetics is no longer considered a microbrand, but it helped fuel that trend.
The notion of microbrands has been catching on quickly in the last few years. The term refers to brands such as Jenner's, which have been testing out new product ideas on social media channels in order to bring products to market more quickly.
They use contract manufacturers and leverage influencers to promote their brands. Many use Shopify to build their DTC e-commerce presence, which allows them to completely bypass the traditional brick-and-mortar channels.
While there are other platforms available for third-party sellers, many are geared more toward the consumer than the merchant, and they tend to keep customer data beyond merchants' reach. Shopify has become the choice platform for many startups and microbrands, because it aims to serve them as its core customers. With a combination of free and paid applications on its platform, it aims to lower market barriers to entry, offering a fully functional retail operating system that is integrated with social media marketing tools.
Microbrands also have the advantage of lean supply chains. They work with offshore contract manufacturers who produce small batch sizes with exclusive packaging. This approach helps microbrands manage their supply chains with little to no inventory.
By setting customer expectations for longer lead times for their initial batch of orders, these companies can test product launch ideas rather quickly, fail fast if necessary, learn from their experiences, and iterate through the process until they score a home run. When microbrands combine efficient supply chains with hyperpersonalized marketing, they have an advantage over traditional retailers.
Retailers Fight Back
Why should retailers care? It is easy to see how microbrands could threaten big brand manufacturers, especially as digital natives and cohorts of Kylie Jenner come of age. For millennials and Generation Z, ordering products and services through apps comes naturally.
Smartphones with massive amounts of storage allow them to download hundreds of apps, several of which support microbrands, and toggle between them with relative ease. While some big brands already have gotten in on the action, as demonstrated by Unilever's recent billion-dollar acquisition of Dollar Shave Club, the majority of big brands are at risk of falling behind.
With 2018 holiday retail sales projected to be $1.1 trillion, microbrands have become very motivated to expand their DTC models. Any bypassing of traditional channels will impact the sales of conventional retailers.
However, compared to the microbrands, traditional retailers have the distinct advantage…