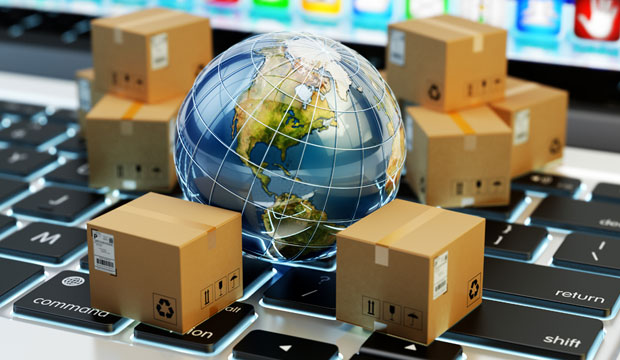 You are laser-focused on building the best product, and growing fast without sacrificing quality. But growth can be crippled if customers sense a risk to their data. Learn how hyper-growth organizations like Sumo Logic, Flexport, and Alien Vault are accelerating innovation without compromising their product or security. Download E-Book.
International e-commerce, while not a new phenomenon, has become more pervasive and sophisticated in recent years. In 2017, 1.66 billion people worldwide purchased goods online, according to Statista. During the same year, global e-retail sales amounted to US$2.3 trillion, and projections indicate that figure will grow to $4.48 trillion by 2021.
With data verifying that international e-commerce has been growing, combined with the increase in localized requirements, e-commerce providers must continue to innovate to ensure they take full advantage of opportunities outside their home market.
Standard cross-border solutions may work for mid-tier and low-tier sellers, but they are no longer viable for tier 1 merchants. To grow internationally, merchants must focus their e-commerce operations on hyper-localizing the experience — from becoming an expert on tax laws around the world, to reducing avoidable authorization declines through superior customer experiences. It may require strategic partnerships to get the job done, especially given the additional hurdles that are part of foreign e-commerce transactions.
Hyper-Localize the Experience
When selling products outside a home region, merchants must be aware of cultural intricacies. It can be something simple like differentiating messaging with American vs. British English. In these cases, it can be beneficial to partner with a translation service provider (ideally a locally based provider) to navigate the nuances of the local language and develop copy that will have the most impact in that region.
In China, for example, localized language and shopping experiences are essential to gain the trust of Chinese shoppers. Similarly, 60 percent of Canadians prefer .ca websites. It is vital to offer a fully localized experience for shoppers from Canada, including both English and French languages, and supporting local transaction currencies and payment methods.
Another benefit of establishing strategic local relationships is that it gives merchants a window into the nuances facing consumers in particular markets. For example, local experts can provide insight into particular high-volume shopping days — like Single's Day in China, Boxing Day in the UK and Black Friday in the U.S., among others — to assist development of a strategy to reach consumers ahead of time. In these instances, merchants can establish themselves in the market and build a customer base that ultimately will lead to profitable returns.
Local insights are also crucial when it comes to regulations for brands selling across regions. If the General Data Protection Regulation has shown anything, it's that it is imperative for sellers to have deep local knowledge of regulations to account for even the slightest variances. Without it, organizations may encounter serious financial penalties, not to mention reputation loss.
Organizations need to have a well-articulated data policy for legal reasons, as well as for personalization efforts and market research. Be aware that many other countries, including Brazil and India have adopted their own data protection regulations that will be going into effect soon.
Become a Tax Expert
A rising number of countries have been taxing cross-border merchants to grow revenue and level the playing field with local merchants. One of the more significant complexities of selling products and services worldwide is tax management.
Calculating tax correctly can be an arduous process, especially when considering global transactions and shopping cart variability. It is important to be able to calculate taxes on these types of transactions quickly and accurately in order to keep customer satisfaction…