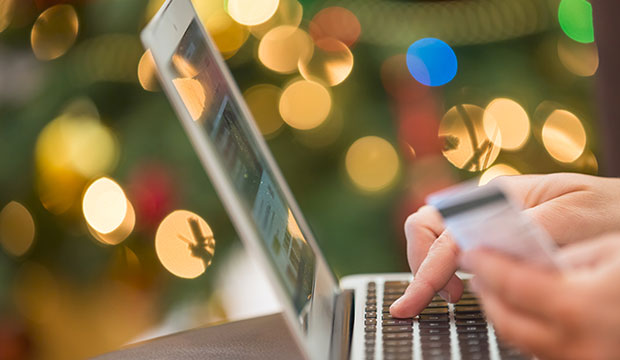 Don't let a product vulnerability or an ill-timed disclosure knock you off course. Learn the best practices for starting and running effective bug bounty programs, and how global leaders like Starbucks, Twitter, Nintendo, and Goldman Sachs are integrating hacker-powered security into their toolset. Get the Guide.
Black Friday made its debut sometime in the 1960s as the day to drive fourth quarter shopping and help retailers move from the red to the black in profits. The day-after-Thanksgiving shopping extravaganza has grown well beyond its roots since then. Last year, at the peak of Black Friday, shoppers were spending nearly US$1 million per minute.
However, the origins of Black Friday were pre-Internet, and a prime purpose for the single-day sales was to drive consumers to brick-and-mortar stores. Recently, with online shopping reaching record highs, and the number of e-commerce-only retailers continuing to grow, Cyber Monday was born. Its premise was the same: to prompt customers to make purchases on a single day to boost revenue in Q4.
There are several key reasons why these shopping days are not sustainable for e-commerce businesses. A correction will occur over the next five to 10 years, as digital-native brands grow and online shopping begins to dominate.
Following are three key reasons the Black Friday and Cyber Monday shopping holidays are not sustainable in the long term.
1. Logistics Are Unmanageable
Customer expectations about shipping and delivery, combined with an increased volume of purchases made at one time, are the ingredients for a logistics nightmare in retail warehouses. Maintaining accuracy and speed of delivery around the holidays requires increased labor. Additionally, meeting customer demands for next-day or two-day shipping is costly and can hit a retailer's bottom line hard.
Automation has been helping to address this problem, increasing throughput and offsetting labor costs in warehouses. Robots have been helping to solve the logistics issues inside warehouses, but shipping is often the big cost for retailers. So even if a retailer has invested in robots, which can help get goods out the door, shipping is still a concern.
This holiday season, retail behemoths like Amazon, Walmart and Target began offering free shipping. Walmart and Target have specified two-day delivery, while Amazon has promised delivery before Christmas. The trend, however, is clear: Free shipping is the gold standard.
With this play, etailers are making sacrifices in the short term in the hope of winning loyal customers in the long term. However, many of the customers drawn to make a one-time purchase to take advantage of the shipping promotion might move on in the future.
Online retailers arguably don't need one single…