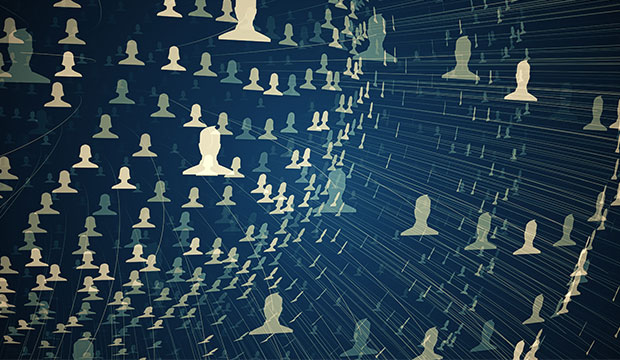 You are laser-focused on building the best product, and growing fast without sacrificing quality. But growth can be crippled if customers sense a risk to their data. Learn how hyper-growth organizations like Sumo Logic, Flexport, and Alien Vault are accelerating innovation without compromising their product or security. Download E-Book.
Earlier this year, in response to reports that Russian actors had used Facebook to disrupt the 2016 election, I wrote a few pieces about how one might go about fixing the problem. I am not sure I have solutions for everything, but what motivates me is the sagging feeling that settles in whenever society throws up its hands and punts. We can do better.
It's silly to think there's nothing to be done about any of a range of difficult problems that face us. To test that idea, I recently researched and published a book that takes on solving global warming — and guess what? There are solutions out there, and they're immensely easier to find when you quit thinking there's nothing that can be done. The problem with social is no different.
Regulated Monopolies
Regarding social media, and Facebook in particular, we've been here before. It's not exactly guaranteed, but many disruptive innovations get to a point where society is highly dependent on them, though they are manipulated for the benefit of a few. Often, the disruption gets regulated and becomes a form of utility.
We saw this in railroads, electricity, telephone, and even in cable. For instance, for its entire first century, the telephone industry was a regulated monopoly. It was broken up in 1984, and a wave of competition and innovation commenced that resulted in cellphones and wireless Internet, among other results.
Few people today recall the high prices and spotty service that rail and electric monopolists imposed on the public back in the day, but it was real.
Necessary Evil?
Today we have a different problem. Social media has become an indispensable part of life but it also has become open to abuse. One of the problems is that the platforms are being used as intended, as reported earlier this year in a Wired piece, "Bad Actors are Using Social Media Exactly As Designed," by Joshua Geltzer.
No one breaks or twists or manipulates social media to get results that are noxious to society, he wrote. When Russia manipulates elections via Facebook, or ISIS recruits followers on Twitter, or racist landlords deny rentals to blacks and then offer them to whites through Airbnb, commentators and companies describe these activities as "manipulation" or "abuse" of today's ubiquitous websites and apps. The impulse is to portray this…