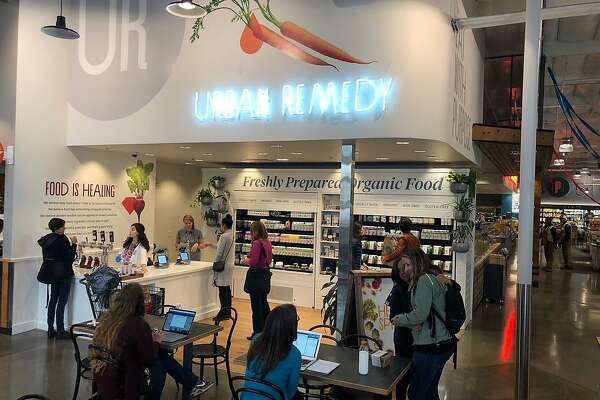 Next week, grain bowls and salads will be sold to the public in a new San Francisco tower leased by Facebook — but you'll need to take an elevator to get there.
Organic food and juice company Urban Remedy is opening on Wednesday on the seventh floor of 181 Fremont, currently the city's third-tallest tower.
The store is unusually high up. Most retailers in San Francisco are in the first two floors of a building, with a few exceptions like Nordstrom in the upper floors of the Westfield San Francisco Centre.
A few bars or restaurants occupy top-floor locations. But having a public store in the upper floors of an office building, topped with luxury condos like 181 Fremont, is a rarity.
Paul Coletta, CEO of Urban Remedy, saw it as an opportunity.
"We love nontraditional and small spaces," said Coletta. "You'll see us in shipping containers. You'll see we have brick and mortar stores inside Whole Foods stores."
The store's location has another challenge, albeit…