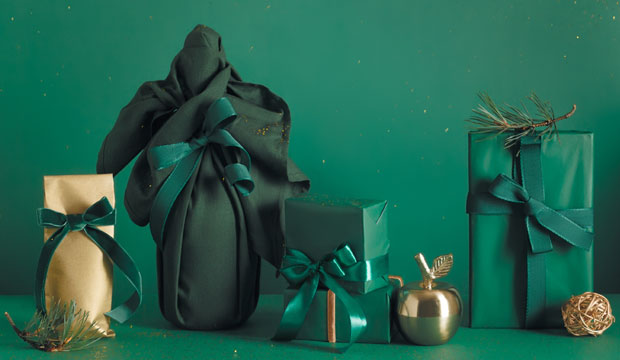 Don't let a product vulnerability or an ill-timed disclosure knock you off course. Learn the best practices for starting and running effective bug bounty programs, and how global leaders like Starbucks, Twitter, Nintendo, and Goldman Sachs are integrating hacker-powered security into their toolset. Get the Guide.
The Mozilla Foundation, the nonprofit organization behind the Firefox web browser, is expanding a campaign begun last year to help consumers buy safe, secure connected toys and mobile gadgets this holiday season.
Mozilla's 2018 edition Privacy Not Included buyers' guide offers an assessment of the privacy and security qualities of 70 products, ranging from connected teddy bears and smart speakers to game consoles and smart home gadgets.
Strong Consumer Interest
More than half the listed products failed to meet the minimum security standards Mozilla created in concert with Consumers International, a global consumer advocacy group, and the nonprofit Internet Society. The guide invites consumers to interact with a "creepy" rating scale.
Some of the failed products may not be the kinds of products consumers generally associate with being vulnerable to misuse of user data. The goal is to make consumers and Internet of Things vendors more aware of privacy safety with respect to connected toys and mobile gadgets.
Last year's first shopping guide revealed strong consumer interest in the privacy and security of connected toys and smart home products. Some companies that sold products also were interested. This year's guide took the lessons learned last year and put them to work to build a better guide, according to Mozilla.
The main problem with an approach like this is that the desire for privacy varies among users, and there is no way to show that in Mozilla's buyers' guide, according to Shea Drake, content strategist and tech expert with Business.org.
"There's no comparison tool, table of factors, or even standards for what is considered creepy versus whether it is useful/cool enough to be worth the creep factor," he told the E-Commerce Times. "Alexa is voted as one of the creepiest products, yet there are still over 40 million units sold."
How It Works
Consumers view pictures of the 70 products Mozilla included in the guide. At the top of the guide's landing page is a horizontal row of pre-screened categories: Toys & Games, Smart Home, Entertainment, Wearables, Health & Exercise, Pets. Click on a product category to see the included toys or gadgets. Clicking on the image takes users to a product detail page where they can view the product's characteristics.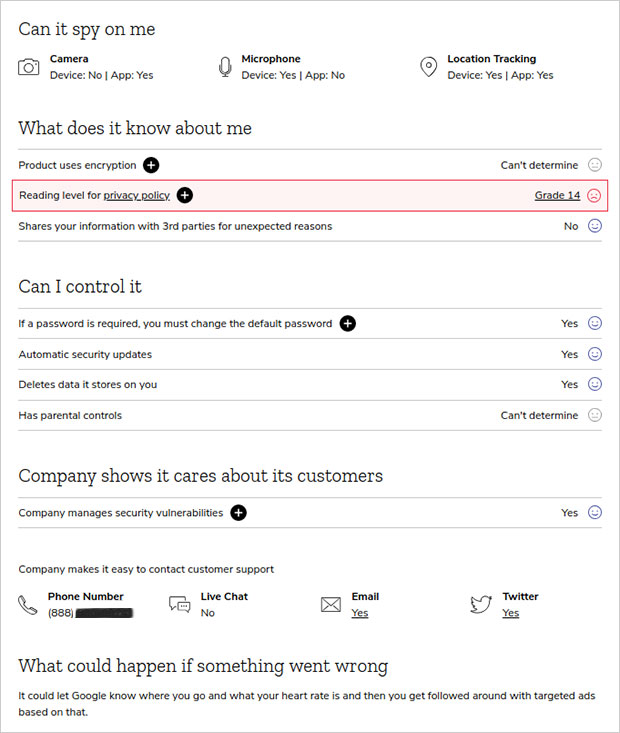 Consumers can rate products on a two-part Creep-O-Meter scale. A slider goes from "not creepy" all the way to "super creepy." Respondents then can click on a thumbs up or thumbs down button to indicate their likelihood to buy the product.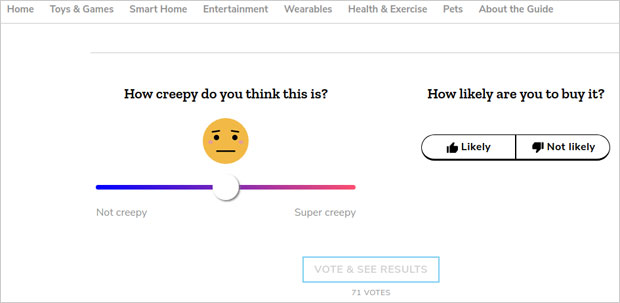 Once a person votes, a display appears with a breakdown of the results, along with an opportunity to post and read other people's comments on the product. Continue to scroll down the page to see a series of questions about the privacy characteristics of the product. The listings briefly explain what could happen if something should go wrong.
Mozilla includes a "Meets Our Minimum Security Standards" stamp on a page if the product has met its minimum security standards for IoT products.
Basic Safety Standards
Mozilla's minimum privacy requirements highlight the fundamental ways Internet-connected products can fail when it comes to protecting…