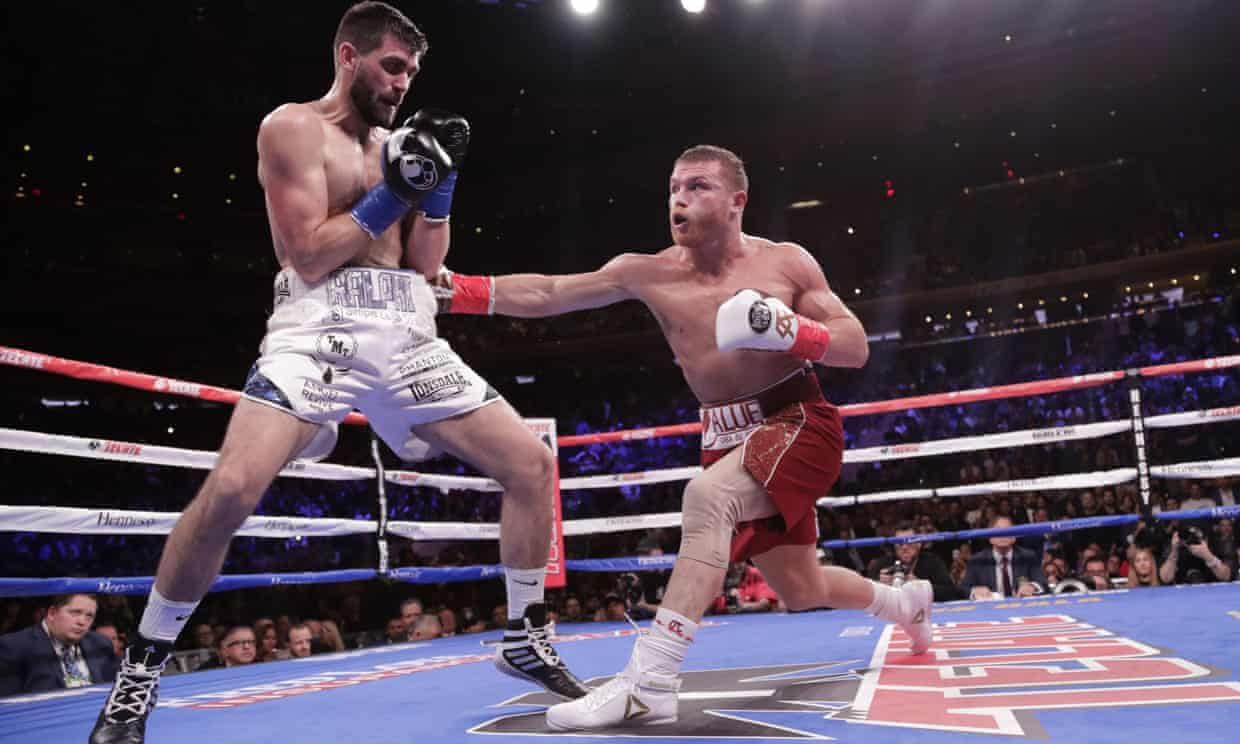 For years Canelo Álvarez was hailed as the biggest star of boxing's post- Floyd Mayweather age. After managing to fill Madison Square Garden to capacity on Saturday night for a wildly violent sparring session with the sacrificial lamb Rocky Fielding, that premise appears beyond dispute.
Álvarez, the youngest of seven brothers who each boxed (once all together on the same card), turned professional at 16. He was still a teenager when he signed a contract with Televisa, the TV network known for telenovelas that is among the most watched in all of Latin America. Televisa built him into a household name with his red hair and matinee-idol good looks if not his still-young body of work. That led many sceptical Mexicans to denigrate him as a media creation or, worse, a fraud.
To Álvarez's detractors he will always be the exposed 23-year-old made by Mayweather to appear as if he was stumbling around in the dark trying to find the light switch in their 2013 meeting. Even as he rebuilt admirably from the psychological wreckage of his lone professional setback, there was little about Álvarez that fitted the mould of the archetypal Mexican fistic warrior: from his fair skin and cinnamon-coloured hair to a counter-punching style at odds with the devil-may-care aggression, reckless pressure and machismo embodied by predecessors like Julio César Chávez, Rubén Olivares, Carlos Zárate and Juan Manuel Márquez.
There was also the perception that he was avoiding a match with his longtime middleweight bogeyman Gennady Golovkin, which…