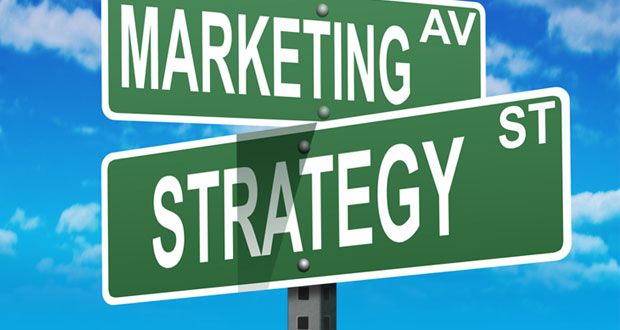 Don't let a product vulnerability or an ill-timed disclosure knock you off course. Learn the best practices for starting and running effective bug bounty programs, and how global leaders like Starbucks, Twitter, Nintendo, and Goldman Sachs are integrating hacker-powered security into their toolset. Get the Guide.
Metrics matter. In business they measure sales, they measure profits, they measure brand health. Marketers measure their reputations, their ad recall, and their shares-of-market. They measure tweets and shares and all sorts of social networking outreach. Big Data was invented just to measure all the things marketers have come to measure.
With all the things marketers measure, they haven't yet located the silver bullet, but really smart marketers will have caught the glint. They measure the consumers' emotional engagement with their categories and brands.
The bottom line — yesterday, today, but particularly tomorrow — is that engagement with the brand is the ultimate brand objective. Or should be. Yes, to get there brands marketers need and, in fact, do employ all kinds of outreach — more-and-more each day in an increasingly digital and connected world.
It's nice, even important, to see high measures of engagement with the method the brand is using to get the consumer to engage with the brand. However, those metrics are of the moment — today. They don't correlate highly with actual consumer emotions, desires and behavior. They're useful for measuring process today, but not for predicting consumer behavior tomorrow.
Why? There are, broadly speaking, four engagement methods used by all brands alone or in various combinations, but there is only one true brand objective. Methods of outreach by a brand can include the following:
Platform (TV, online, mobile, print, sponsorship)
Context (webpage, program venue, magazine, gaming)
Message (advertising or communications)
Experience (store, event, customer relationship management)
The singular objective? Emotional brand engagement. You want your brand engagement numbers to be as high as possible, because those particular numbers are validated leading indicators of customer behavior and category transformation. They tell you what consumers are going to do, as opposed to what they've already done!
Engagement metrics also are emblematic of how consumers view a category, what they expect from a category, and how they'll compare brands. Further, they determine how well brands are able to meet those expectations.
Brands that best meet consumers' expectations always do best in the real marketplace. Measure them correctly, and they identify value shifts that accurately predict consumer tendencies, customer inclinations, consumer expectations and sector shifts. Those metrics allow us to predict behavior in the marketplace.
Drill down across a broad enough spectrum of categories and brands, identify the configurations of those shifts, and you literally can see what consumers are going to do: their tendencies, inclinations, movements. In short, it allows us to predict trends.
This year's trend insights are based on more than 120,000 consumer psychological assessments measuring the direction and velocity of consumer and category values. This trend-synthesis represents 102 categories and 986 brands. It takes into account B2C and B2B categories.
Following are 10 trends that will have direct consequences to the success — or failure — of your 2019 branding and marketing initiatives.
1. Real People, Real Profits
How consumers define "value" is already complex and is only going to get more complex. That's Problem No. 1. Problem No. 2 is that only consumers will be able to tell you why they buy the way they do.
Any appearance of ubiquity will create trouble for brands seen to have no authentic meaning or emotional resonance with which to engage consumers. To the consumer, the question is not, "What are you?" but "Who are you?" Sure, primacy of product is critical, but customer satisfaction ultimately kicks in, and it usually kicks hard and fast.
The consumer "voice," however, will be more important than ever! Marketers need to learn how to listen to the consumers' unarticulated desires!
2. Brand Surrogacy Is Basic
Brands increasingly will need to become a surrogate for "value." Remember primacy of product? These days that's table stakes — price of entry just to compete in the category.
Real brand will be based on what's wrapped up emotionally in the brand, and what consumers believe the brand means to them or can mean to them. It's not just a matter of a brand saying it; it comes down to what the consumer is willing to believe.
In the increasingly consumer- and digitally-driven marketplace,…