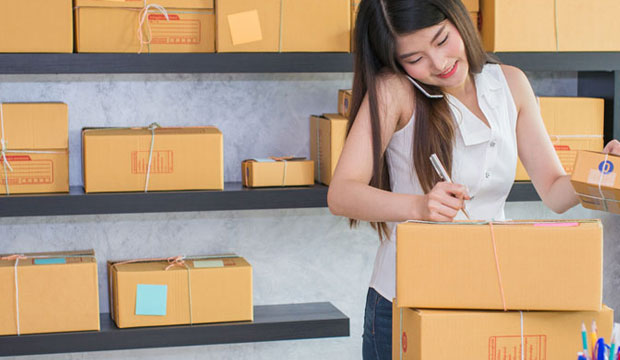 Don't let a product vulnerability or an ill-timed disclosure knock you off course. Learn the best practices for starting and running effective bug bounty programs, and how global leaders like Starbucks, Twitter, Nintendo, and Goldman Sachs are integrating hacker-powered security into their toolset. Get the Guide.
This story was originally published on Sept. 4, 2018, and is brought to you today as part of our Best of ECT News series.
E-commerce continues to become more competitive as large companies like Amazon, Target and Walmart soak up market share and customer attention. Shipping window expectations have become shorter, and many online retailers struggle to keep up, particularly small to medium-sized businesses. How can SMBs compete?
Not only is competing possible, there are many SMBs that have been finding exceptional success through smart and streamlined optimization of their processes, and have been using their unique place in the market to stand out from larger competitors.
Attempting to compete dollar for dollar with large corporations is a losing strategy. Instead, SMBs need to focus on their approach to internal processes, minimizing costs to compete in the market, and building repeat business from customers who already have purchased from them. Following are strategies that can help SMBs win more business and revenue in today's fiercely competitive market.
1. Automate your order processing.
Larger businesses have the luxury of dedicated shipping teams and departments — a luxury not always afforded to up-and-coming SMBs. Whether your shipping is handled by a "department of one" or members of a small team who manage it when they can, having automation in place can help avoid costly mistakes and maximize time spent on building your business.
Automation may sound out of reach and complex for some SMBs, but it really comes down to creating rules to tell a shipping technology how to process tasks. Depending on the software, setup can be relatively simple with straightforward IF/THEN statements.
For example, let's say you have set up your shopping cart to allow customers to choose the carrier service for their orders. Using a combination of shipping automation, a shipping category, and saved carrier selections, you can set up a rule to automatically apply the correct label options as soon as the order pulls in.
Filter your orders by the category you created and batch print labels for all orders using that carrier type. Adding this automation rule, and others like it, literally can cut hours per day spent processing shipments one by one.
In some cases, automation can even be set up to purchase and print labels without a human touching the shipping software. Couple this with automation to print a packing slip at the same time as the label, and the shipment just needs to be packed up and sent out the door.
Automating the label purchase and printing process is just one way automation helps online sellers streamline. When SMBs take a multichannel approach to selling, automatic order import into one central platform — a feature offered by several shipping software technologies — can help import orders from those channels to manage them all at once.
Without having to retrieve orders manually from each selling platform, SMBs can save precious time, not to mention avoid mistakes and missed orders.
2. Minimize costs so you can offer free, fast shipping.
Many SMBs fall into the rut of shipping one way and one way only, because they don't have the time to research and compare. What they seemingly save in time could be incurring heavy costs to the bottom line.
The most important element of minimizing shipping costs is ensuring that you have the best rates. That means gaining access to Commercial Plus Pricing from USPS. (As you scale and grow, you be able to negotiate rates with FedEx and/or UPS.) CPP rates from USPS can be obtained through most shipping software providers, historically reserved for only the highest-volume shippers.
Once you have access to these rates, you can optimize your shipping methods based on delivery window, distance, weight and more. You can take advantage of additional features you may need, such as signatures, delivery confirmation or insurance. This is where shipping software becomes particularly useful.
Rather than browsing from carrier page…