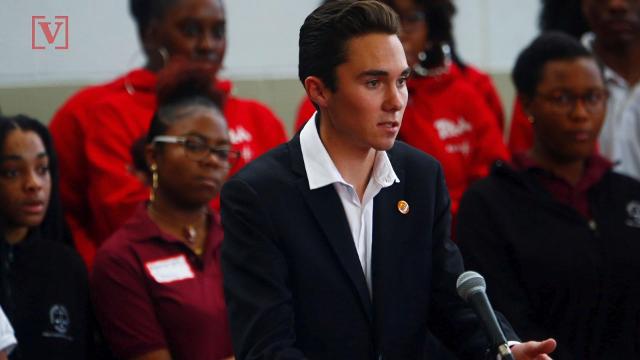 David Hogg, the gun control activist and Parkland high school massacre survivor who was razzed by Fox News host Laura Ingraham after being rejected by several colleges, has found the perfect comeback: He's going to Harvard.
Hogg, a founding member of Never Again MSD, a gun control advocacy group, announced his plans Saturday on Twitter, where he has more than 900,000 followers:
"Thank you all for the well wishes, I'll be attending Harvard in the fall with a planned major in Political Science," Hogg tweeted.
Another survivor, Jaclyn Corin, a co-founder of the March For Our Lives movement, said on Twitter last week that she was also accepted at Harvard.
Hogg, 18, rose to prominence with his steely account of the horrific ordeal at Marjory Stoneman Douglas High School where a former student killed 17 people on Valentine's Day. A TV production major and son of a former FBI agent, Hogg coolly taped a real-time video of the incident on his cellphone from inside a classroom as the killer stalked the halls.
In numerous appearances in the…