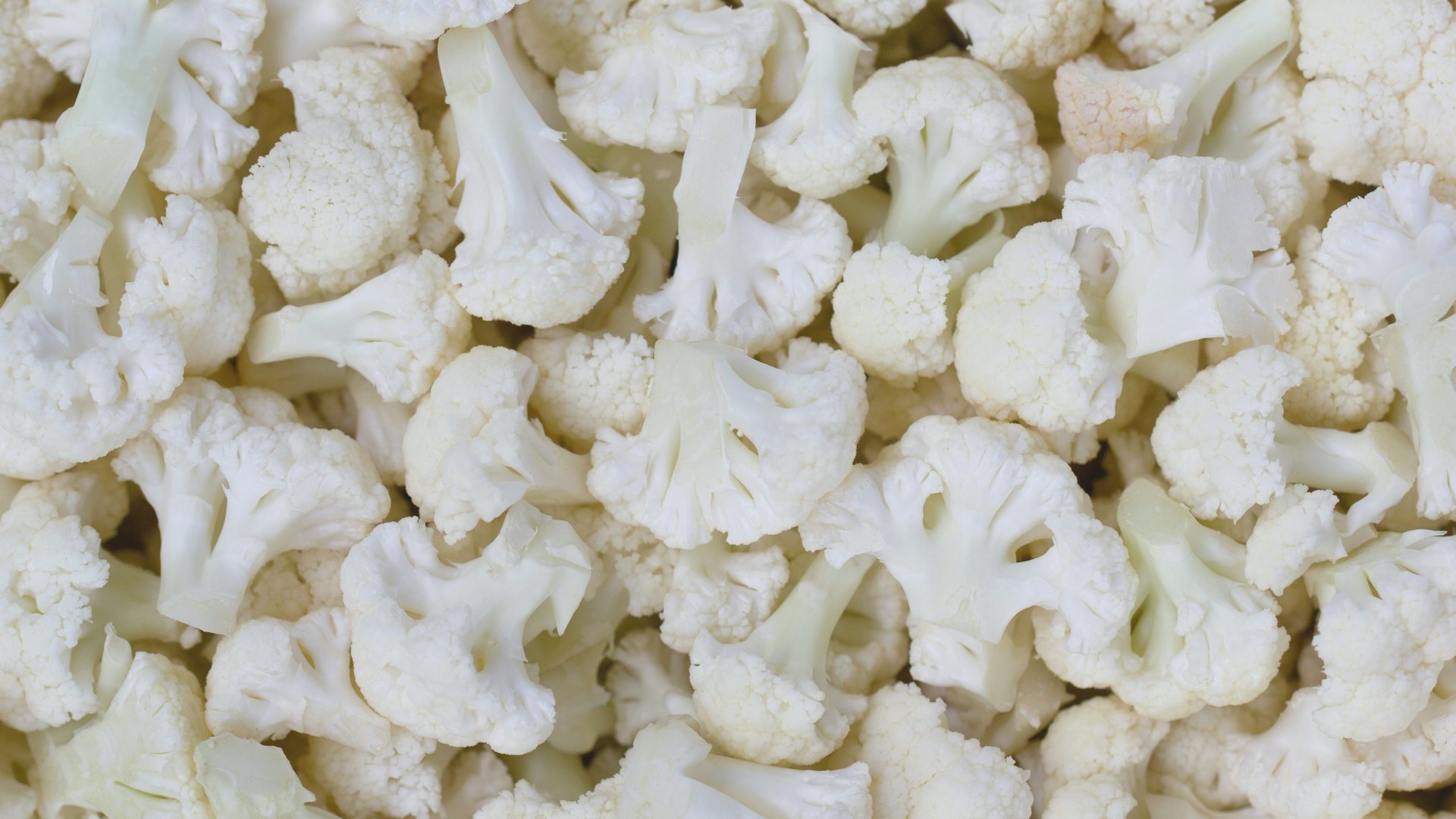 Whether in tots, mashed, or made into pizza crust, it seems that cauliflower has become a ubiquitous part of the American diet. So it's important to know that the recent E. coli recall now includes cauliflower and more leafy greens sold across the United States and Canada.
The recall is being instituted out of "an abundance of caution" on the part of Adam Bros. Farming in Santa Maria, Calif., according to a press release. "Adam Bros. Farming, Inc. feels a strong commitment to its customers and has worked for years to provide a safe and healthy food supply. Out of an abundance of caution, Adam Bros. Farming, Inc. is initiating this voluntary recall in cooperation with the FDA," the company said in the press release.
The company is recalling red leaf lettuce, green leaf lettuce, and cauliflower that was grown on the farm and harvested between Nov. 27 and 30.
Sediment from a reservoir near where the items were grown tested positive for E. coli, and although the release says none of the produce should have come in contact with the sediment, Adam Bros. Farming is still voluntarily recalling the products.
Adam Bros. Farming asks that any of the three products not be eaten or sold, according to the release. The company has notified is customers of the recall and asked that the produce be pulled from shelves.
Cauliflower was sold to distributors in Arizona, California, Illinois, Louisiana, Maryland, North Carolina, New Jersey, New York, Ohio, Pennsylvania, Tijuana,…