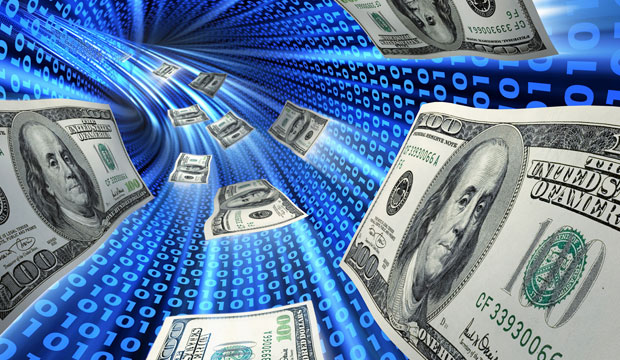 The Georgetown University Master's in Cybersecurity Risk Management prepares you to navigate today's complex cyber threats. Take classes online, on campus, or through a combination of both — so you don't have to interrupt your career. Learn more.
This story was originally published on Oct. 5, 2018, and is brought to you today as part of our Best of ECT News series.
Over the past 10 years, I've been a part of at least that many startups. The tools of the trade have changed rapidly, but the core elements of successful entrepreneurship remain relatively unchanged. When I was first starting out, "social media marketing" was a brand new concept and existed almost entirely on Myspace. Now entrepreneurs have a slew of tools to amplify their brand and grow their e-commerce revenue, but it's easier than ever to get lost in the noise.
As a consultant to numerous brands and a company founder, I can tell you success isn't easy, but it is attainable. By following the right steps, I was able to grow Startup Drugz from zero to US$100,000 in less than four months with the use of Facebook marketing and automated sales funnels. After six months, I was hitting a $500K run rate. By taking the following steps, you'll be well on your way to building a thriving e-commerce site.
1. Validate Your Idea
No matter how good your concept is, don't do anything without a small test run. Don't run any paid traffic or make any real investment until you've validated the idea. Get a minimum viable product to test the waters and see if anyone is actually interested in what you have to offer.
For Startup Drugz, I wanted to know if anyone actually would buy entrepreneur-themed shirts. I mocked up a basic Shopify store (using a free theme), with a few initial T-shirt designs. I integrated with Printful, so every order was printed on demand without me needing to buy any inventory.
Once the store was up and running, I submitted it to Product Hunt, a platform with daily votes on newly launched products. The top three to five hunts get massive free exposure via both the site and the email newsletter featuring the previous day's top products.
Startup Drugz was one of the top three most upvoted products the day we launched, which drove more than 17,000 unique visitors to the store, generating upwards of $3,000 in sales during our first week in business. That initial success showed me that the concept had massive potential.
I spent the next few weeks adding more products, building a beautiful store, and implementing a scalable traffic strategy. If you don't find initial success with your test run, adjust your targeting and branding, and make sure you understand what makes your business unique.
2. Build a Unique Brand
Great brands don't happen by accident. The reason most new e-commerce projects fail, especially ones that drop ship and use print on demand, is that they don't treat the store as an actual business.
If you were starting a brick-and-mortar business, you would not pick any old piece of cheap real estate, throw random products on the shelves, and buy a bunch of generic ads. You would spend considerable time and money doing extensive market research first. You'd need to craft a beautiful store, develop a unique brand, hire the right people to give customers a great shopping experience, and much more.
This is how you must approach your e-commerce site, or you're destined to fail before you even begin.
For example, Startup Drugz isn't just another store selling low-quality drop-shipped shirts. I focused first on building an authentic brand with a genuine mission and purpose that extended beyond merely making money. Consumerism has changed fundamentally in the past few years. Customers are looking for something more than just a good product at the right price. They want to connect with a deeper meaning, and you can give that to them through your company.
This is how you go about creating a tribe of loyal customers who become walking, talking marketing machines. Nothing is more powerful than word-of-mouth advertising. People don't camp outside Apple stores for days to shell out $1,000 just because they want a new phone. There are plenty of great phones at a fraction of the price, available with little to no wait.
Apple fans do it because they love Apple as a brand, not just as a product. By focusing on building our brand we were able to attract high-profile customers like the Miami Dolphins, SpaceX,…