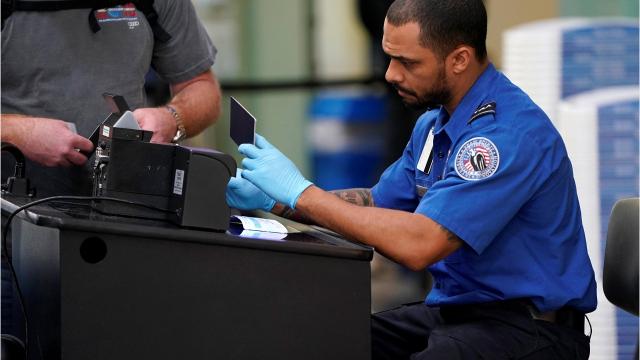 Employees of the Transportation Security Administration (TSA) have been working unpaid since the US federal government shutdown began on December 22. Wochit
It takes a village to keep an airport running, especially when half of the team isn't getting paid.
At the moment, the country's some 50,000 Transportation Security Administration officerscontinue to work regardless of whether they get paid. Portions of the federal government ground to a halt Dec. 22 over a budget and border wall impasse; because they are considered essential employees, the officers are required to continue working.
"I cannot give enough gratitude to them and what they're doing. We couldn't keep the airport open without them," Shannon Sumrall, Nashville International Airport spokesperson, said Friday afternoon. "We appreciate them tremendously."
As an indicator of their support for the work those unpaid TSA agents continue to perform,…