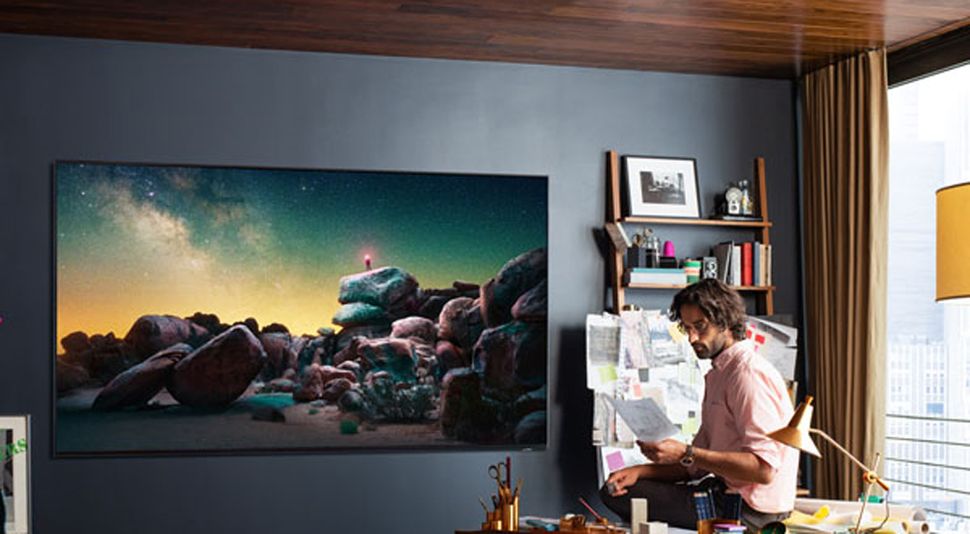 What does 2019 look like for Samsung TVs? The South Korean manufacturer is, as always, firing on all cylinders.
We're seeing Samsung driving new modular panel technologies, pushing the limits of 8K resolution, and expanding the scope of its in-house Bixby AI, without forgetting to offer some of the best mid-range televisions out there.
For now though, there's little by way of concrete product names or release dates for 2019 – with one or two exceptions. At the CES 2019 tech expo we caught sight of a new 75-inch MicroLED TV named 'The Window', as well as a 98-inch version of its existing Q900R 8K QLED television.
Samsung is pushing its designer series of televisions like The Window, The Wall, and The Frame, and we're likely to see upgrades and enhancements to existing models over the coming year.
We're also expecting upgrades to last year's range of high-end QLED (quantum dot LED) televisions, which included the Q9F, Q8F, Q7C, Q7F, and entry-level Q6F, which we've listed for you below. There'll certainly be more of Samsung's UHD models – now prefaced with the letters 'NU' – and, at the cheaper end, some more traditional HD TVs.
With so many models to take in, we thought it'd be beneficial for to see the entire line-up, from the high-end QLED to the entry-level TVs, all on one page. Most are sets released in 2018, but we'll update this page as their new variations get announced.
It's worth noting that a lot of the specs listed below could potentially change as we get closer to the retail release of these screens, but for the most part the specs you see here should be the components that make it in the final product.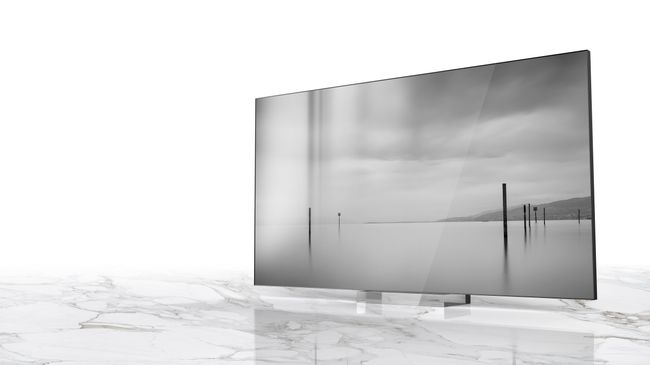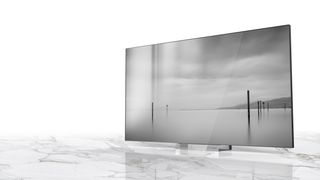 Samsung 2019 TV technology
Most of the technical advances we see in 2019 will be iterative, rather than anything wholly new from Samsung.
Samsung is pushing forward with its MicroLED panels, which feature millions of microscopic blue, red, and green LEDS for an incredible level of color and light control. On the large end, there's the new 219-inch model of Samsung's The Wall, and on the less-large-but-still-large end, the 75-inch The Window – made possible by smaller, more compact clusters of LEDS – with both looking ahead to a flexible future where you can customize your TV shape for any size or aspect ratio you please.
The virtual assistant Bixby will be one of the few common features across Samsung's MicroLED, QLED, and Ultra HD lineups – alongside various Samsung smart appliances, phones, and speakers.
An 'improved AI algorithm' will make your Samsung TV better at recommending and displaying relevant TV content and apps, with expanded use of Bixby voice controls through your Samsung remote – as well as compatibility with Amazon Alexa and Google Assistant smart home devices. Not to mention some smart Remote Access features for connecting to other devices through your TV.
The addition of Bixby will also allow the TVs to be compatible with Samsung's SmartThings smart home platform. Together, Bixby and SmartThings will allow you to control your home from the comfort of your couch, giving you voice control over everything from smart lights to your Samsung SmartThings-enabled refrigerator. This may not be as beneficial for those folks who aren't quite ready to buy into smart home tech yet, but it's a nice addition to those of us who already have.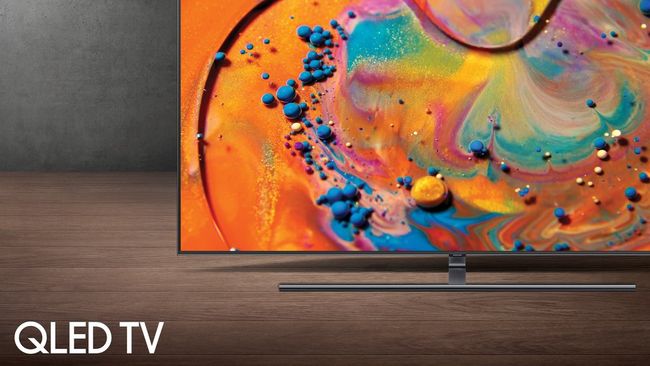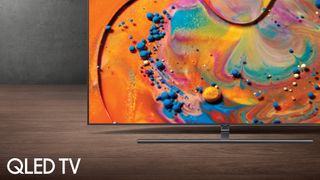 On the software side, Samsung sets will be getting AirPlay 2 support for streaming iTunes content from Apple devices. 2019 will also be the first time Apple has offered a dedicated iTunes app for movies and TV shows for a non-Apple manufacturer – for now exclusively on Samsung TVs.
Of course, the star of the show for Samsung in 2019 is still the QLED TV screen – essentially a variation on traditional Quantum Dot LED-LCD panels that feature a peak brightness between 1,500 and 2,000 nits. For a reference point, that's about twice as bright as the competition from 2017 and four to five times as bright as the HD/SDR TV you're used to watching.
We're likely to see wider expansion of Samsung's Ambient Mode. When the TV is turned off, Ambient Mode helps the TV mimic the color and pattern of the wall on which the TV is displayed, so that it blends seamlessly into home décor.
It can also play music and display information about the news, weather, and traffic as well. While at first limited to QLED TVs, we're hoping to see the mode trickle down into more affordable devices too.
Many high-end Samsung sets also feature the OneConnect box, which outsources all of your HDMI, power inputs and the like into a piece of hardware separate from the TV, preventing a mess of cables hanging down from your new display.