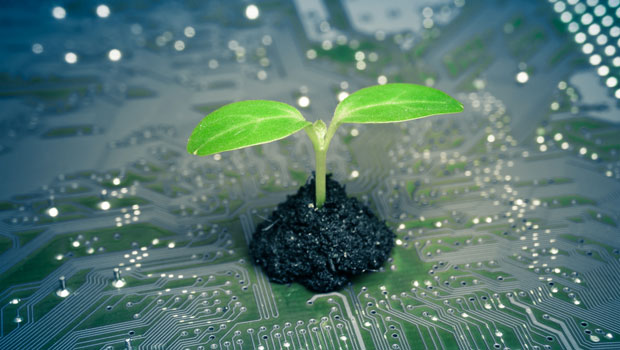 The Georgetown University Master's in Cybersecurity Risk Management prepares you to navigate today's complex cyber threats. Take classes online, on campus, or through a combination of both — so you don't have to interrupt your career. Learn more.
For online retailers, creating an unmatched customer experience is not only a top priority — it is also a business imperative. They must make sure the items customers want to order are in stock, and that the orders are packaged correctly and shipped as soon as possible, and delivered to the appropriate address.
Focusing solely on these necessities tends to be a shortsighted way of viewing the process, however. Oftentimes, when online retailers see that an order has been delivered to the customer's front door, the order is complete in their minds.
They may think the customer experience was a success because the correct order was packaged and delivered in the appropriate time frame. While this is important for the overall customer experience, unfortunately, successful completion of these simple tasks does not always mean a great customer experience.
What many online retailers often forget is how much the unboxing experience means to overall customer satisfaction — and there is an extraordinary volume of content that points to the importance of this step in the process.
There are 60 million unboxing videos on various social media channels, according to the 2018 E-Pack Summit, and they showcase the good, the bad and the ugly of online order packaging. Some videos feature the excitement of customers receiving their orders, while others take a more critical point of view, with customers speaking out against the online retailers for shipping orders in unnecessarily large parcels.
There are even videos mentioning the amount of added void fill used for the order and the use of nonrecyclable packaging. These negative videos and posts about a company's lack of sustainability efforts and their negative impact on the environment can harm the online retailer's brand .
Ultimately, they can sway potential customers to purchase their items from another retailer — likely one that promises a more sustainable and positive customer experience.
The Value of Sustainability
Much of this backlash is due to customers' changing preferences. No longer is providing the best product on the market the only factor to consider when appealing to customers making a purchasing decision. Many customers want to purchase from a company that values sustainability and the environment.
Eighty-one percent of respondents felt strongly that companies should help improve the environment, in Nielsen's recent global survey, "Sustainable Shoppers Buy the Change They Wish to See in the World."
This growing passion for corporate responsibility crosses genders and generations. Although it may come as no surprise that millennials, Gen Z and Gen X are the most supportive of sustainable retailers and driving this shift in shipping priorities, older generations also are very passionate about sustainability efforts.
Recognizing how important sustainability and corporate responsibility are to customers and the environment is one thing. However, implementing them into the supply chain and the warehouse presents different challenges for online retailers. Like the old saying goes, "Don't fix it if it isn't broken." Online retailers feel the same way, especially when they think sustainability efforts can result in cost increases and order fulfillment inefficiencies.
To some online retailers, sustainability means higher costs in order to get the products and shipping to be more environmentally friendly. Others feel becoming more sustainable will require new procedures, tools or organizational structures, which can be expensive and cause downtime in the warehouse or even delays in order fulfillment.
Online retailers feel that any sustainability effort may affect return on investment and impact the bottom line, which forces…