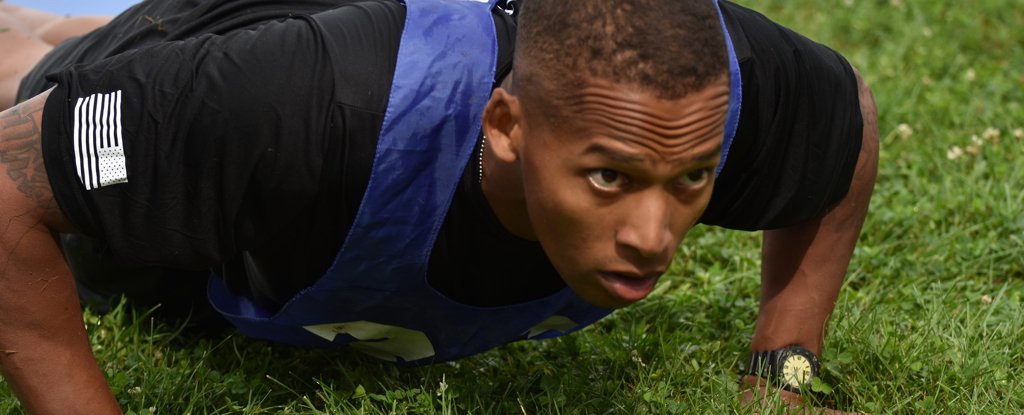 Scientists have identified what they think could be a simple, practical test to predict people's heart health, and it's about as quick as saying, "Drop and give me 40".
In a new study led by Harvard University, researchers found that men's ability to do more than 40 push-ups was linked with significantly reduced risk of serious heart problems over the next 10 years – in some cases slashing risk by as much as 96 percent.
"Our findings provide evidence that push-up capacity could be an easy, no-cost method to help assess cardiovascular disease risk in almost any setting," says occupational medicine resident Justin Yang from the Harvard T.H. Chan School of Public Health.
"Surprisingly, push-up capacity was more strongly associated with cardiovascular disease risk than the results of submaximal treadmill tests."
Of course, the ability to do 40 push-ups in the first place is generally indicative of a high level of physical fitness – especially among middle-aged men, which is what the group the researchers were studying.
So it's not exactly news that being physically fit reduces your risk of cardiovascular disease (CVD) events – such as heart attacks and developing coronary artery disease.
But what's new and useful here is the ability to predict these kinds of health problems with such a simple, universal test – and with what looks to be greater accuracy than expensive equipment like treadmills.
Not that the results we have now necessarily apply to everyone. In the study, Yang and his team…