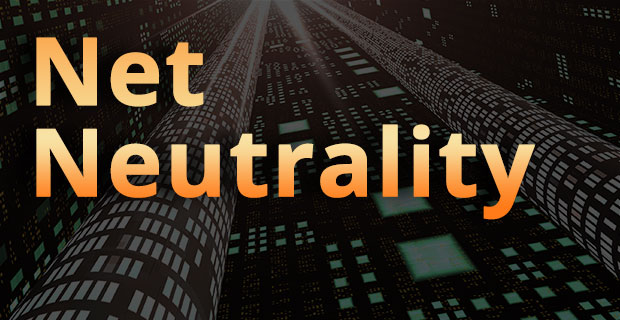 The Georgetown University Master's in Cybersecurity Risk Management prepares you to navigate today's complex cyber threats. Take classes online, on campus, or through a combination of both — so you don't have to interrupt your career. Learn more.
Way back in the dark ages in May 2011 (about 2,345 Internet years ago) I wrote a column about Net neutrality, which was in court at the time. For those of you who are not sure, "Net neutrality" is short for "Internet neutrality" or "network neutrality." The concept addresses user access to the Internet, and the debate around Net neutrality centers on whether Internet service providers can limit, tier, block or otherwise affect Internet performance.
Because Net neutrality is a law established by the Federal Communications Commission, and three of the five commissioners are determined by presidential appointment, the FCC tends to shift course each time a new political party enters the White House.
When President Trump took office, his Republican appointees were the ones who decided to repeal the 2015 Obama administration's Net neutrality rules adopted in December 2017. In short, the answer to the question of whether there will be a federal Net neutrality law is really a matter of the politics du jour.
What Has Happened Since the 2017 Repeal
Thirty states have considered new laws creating state Net neutrality laws, and at this time nine states have enacted Net neutrality laws, including California, New York, Rhode Island and Washington.
Last year, California enacted its state Net neutrality law. According to The New York Times, the California law
"…is meant to protect consumers from attempts by telecom companies to charge extra or suppress access for some websites. The legislation is also intended to protect start-ups that could not compete with bigger websites that team with telecom companies for greater exposure to Internet users."
Shortly thereafter, the U.S. Department of Justice sued California to block its newly introduced law guaranteeing full and equal access to the Internet. As reported by The New York Times, Attorney General Jeff Sessions claimed
"…that California's Net neutrality law was illegal because Congress granted the federal government, through the F.C.C., the sole authority to create rules for broadband Internet providers.

…States do not regulate interstate commerce — the federal government does…

Once again the California legislature has enacted an extreme and illegal state law attempting to frustrate federal policy."
So a critical lawsuit has been brought to challenge California's Net neutrality law.
22 States Sued the FCC
To make things more interesting, 22 state attorneys general, backed by notable Internet companies Reddit, Vimeo, Mozilla and…