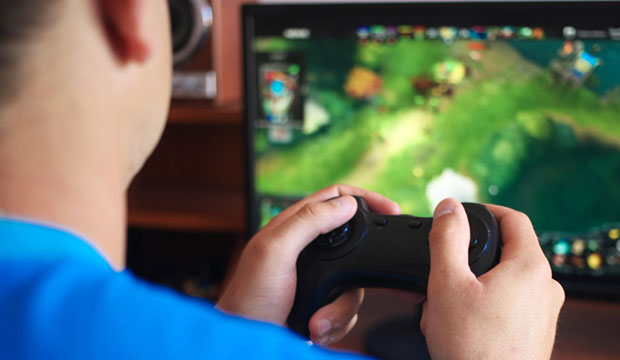 The Georgetown University Master's in Cybersecurity Risk Management prepares you to navigate today's complex cyber threats. Take classes online, on campus, or through a combination of both — so you don't have to interrupt your career. Learn more.
Verizon has a new cloud-based gaming service that is in the alpha testing stage, based on recent reports. Verizon Gaming is being tested on Nvidia Shield set-top boxes, according to The Verge.
The Shield devices, which were unveiled in 2015, were updated two years ago when Nvidia rolled out its own streaming service.
Verizon Gaming will give greater software support to the Nvidia Shield, but the service also will be opened to Android smartphones in the near future. Whether on the Shield or a smartphone, the games will be playable with a paired Xbox One controller.
There are currently around 135 games on the service. Verizon Gaming reportedly is being rolled out slowly to testers who are being provided with the Nvidia Shield, an Xbox One controller and login details — as well as a US$150 Amazon gift card for taking part in the testing.
At present, performance is the key point subject to testing, rather than gameplay or graphics quality. There has been no official word on what games titles are actually available, but screenshots that have been posted online indicate that the service does include Fortnite, Red Dead Redemption 2 and Battlefield V, among other AAA titles.
However, these could be placeholders, and the actual content being tested could vary greatly from what the early reports suggest.
The initial testing period is scheduled to be over by the end of January.
Stream On
If the reports of Verizon Gaming are accurate, Verizon could be entering an increasingly crowded playing field. Microsoft, which has scaled back its presence on PC gaming to focus on its Xbox platforms, could be surging back to the PC market with its still-in-development Project xCloud streaming service. Google has been involved with a service known as "Project Stream." There also have been reports that Amazon is working on its own gaming service.
This doesn't even count Electronic Arts' Origin service, which operates as a digital rights management (DRM) and matchmaking service, or Valve's Steam, which rolled out in September 2003 as the first true DRM and matchmaking service for PC games.
Steam has gone on to become one the largest online retailers for third-party PC gaming software. It debuted its first mobile client for iOS and Android devices in 2012, and Valve released its own gaming system, dubbed the "Steam Machine," which serves as an alternative to high-end PC gaming machines.
Crowded but Potentially Profitable Cloud
Although these companies see opportunity in the cloud, it isn't clear if the players are as eager. For the publishers, however, it does provide a level playing field.
"The reason cloud gaming is so important to the gaming industry, even in the face of affordable local storage and processing, is that it will remove obstacles for consumers to experience top quality video games and further streamline distribution for smaller game companies," said Ted Pollak, senior analyst for the game industry at Jon Peddie Research.
"We are forecasting that this will significantly increase the number of people who pay for gaming across all levels of production complexity," he told the…