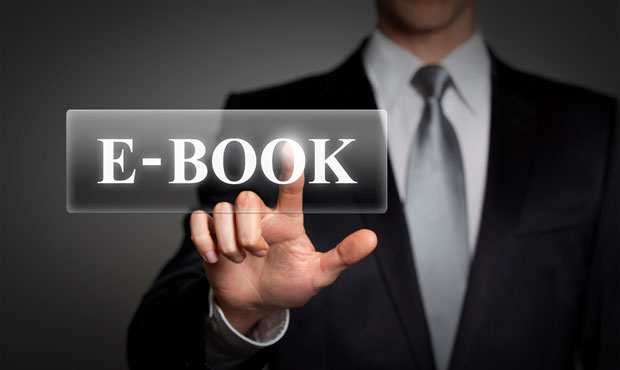 The Georgetown University Master's in Cybersecurity Risk Management prepares you to navigate today's complex cyber threats. Take classes online, on campus, or through a combination of both — so you don't have to interrupt your career. Learn more.
Writing and publishing an e-book can be a great way to develop your brand, reach a broad audience, and potentially increase sales of your products or services.
"Publishing an e-book is part of building and promoting your brand as an authority and thought leader," said Liz Mays, director of sales and marketing for Pressbooks.
"It can make you more visible in your industry, raise your profile in search, increase your value as a speaker, and help to grow your audience and business," she told the E-Commerce Times.
Getting an e-book out there can be a daunting task, however, particularly for someone who's never done it before. It's important to know what you want to say, how best to say it, and who might want to hear it. It's also vital to understand the ins and outs of publishing, so that your e-book isn't lost in the fray.
Develop Good Content
Content is king for e-books, as for all kinds of publishing. Readers have limited time, and the books they read must give them information that's well-presented, engaging and actionable. You don't want to write an e-book just for the sake of having something with your name on it, in other words. You want it to give your audience something they want or need to know.
"You should have an idea for where the book is going to fit into your overall funnel," said Adam Cain, content strategy manager for Publi.sh.
"It's not enough to just publish or throw it on your website — you need to drum up awareness, drive traffic to your e-book, and make sure it gets the results you want," he told the E-Commerce Times. "The more you think about these things before you start, the less headaches you'll face along the way."
E-book content can be advice-based, or it can provide background information and knowledge. Ideally, it will grow organically out of your own experiences and business, and it will appeal to a niche audience that's interested in what you have to say.
To determine the subject of your e-book, consider both what you have to say and what others want to hear. Ultimately, narrow and focus that content so that it fits within the confines of one particular e-book.
You might know already everything you want to include in your e-book, but most likely you're going to have to do some research, if only to verify facts and details. You'll want to make sure to do as much research as necessary to flesh out the book and make it both accurate and engaging.
It's also…