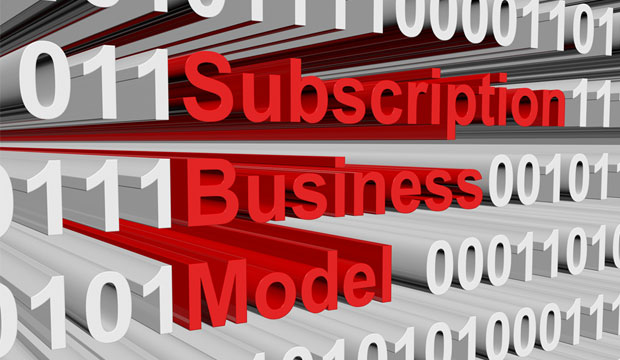 B2B Marketers: Start Strong in 2019
Empower your sales team with the highest quality leads. Target only the companies you want with Account-Based Marketing. Save money to increase your campaign ROI. Get started today!
The social networking era brought about a sharing economy. We share not only our lives, but also everything from cars to clothes to chickens, yes chickens (more on this in a minute). Services like Uber and Airbnb have ushered in a new era, and industries rapidly have been embracing the change to determine how to benefit from the shift in terms of future revenue.
So, will we buy things in the future and just share them with others, or will industries take over with a subscription, or pay-as-you-go, business model?
It is amazing what people are sharing today. You can rent your house or apartment to travelers through sites like Airbnb, FlipKey, HomeAway and HomeToGo. You can rent it by the hour through sites like HourlySpaces.
You can rent your car using Turo. You also can rent camera equipment, camping gear, or just about anything you currently might own through sites like Loanables, Gear Share and ShareGrid.
It is not only easy to share your stuff to creat an alternative revenue stream, but also relatively easy to launch a sharing service through the use of "shared" servers in the cloud, which may account for the number of new sites that seem to be popping up all the time.
With so much invested in high-ticket items that rarely are used — like second homes, boats, RVs, and even specialized tools and equipment, it's no wonder consumers have been jumping into the sharing economy.
Anything Goes
The sharing economy is not necessarily good news for companies that make or sell things to consumers. Companies would prefer to sell stuff to each consumer. However, in light of the economic shift, businesses have been jumping on board with subscription and pay-as-you-go (essentially rental) business models.
You now can choose subscription or rental for anything from basic necessities — like transportation, shelter, clothing and even food — to entertainment, equipment, and other consumer or luxury items.
For example, Toyota has been experimenting with subscription models for vehicles similar to ZipCar with a service called "Kinto," based in Japan, and "Hui" in Hawaii.
For more urban environments, there is a rapidly increasing list of companies — like Lime, Bird and Spin — that rent or offer subscriptions to manual or electric bikes, scooters and skateboards.
For clothing, companies like Stitch Fix, Le Tote, and Showdazzle rent the latest in women's fashion for a fixed monthly fee. And yes,…