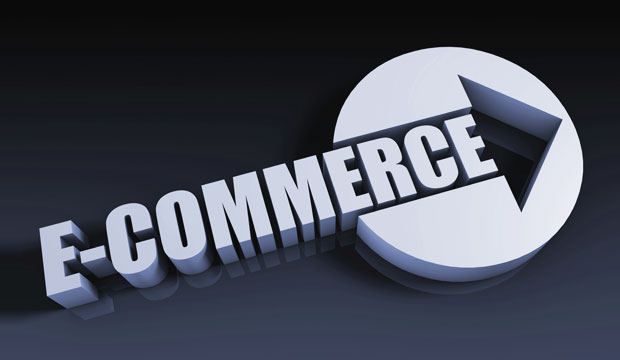 ALL EC Ecommerce Exchange
Looking for ecommerce software or service providers for your online business? Search and compare vendors by specialty and location. Choose the best solutions to help your business grow and succeed.
Put ALL EC to work for you today!
There's a reason that Amazon's stock skyrocketed 28 percent in 2018, a notable outlier amid the broader market trends. The behemoth retailer is bolstered by a few key differentiators when stacked against the competition — but let's backtrack for a moment to examine the state of the current online marketplace.
In truth, there's an expectation in the market that buying online is cheaper. Yet it's often more expensive to ship goods. Most online retailers make more money offline than online. It's counterintuitive but true.
Retailers often are forced to discount their core product, but there's still a high base cost on it. Online shopping makes price comparison easier than ever before, putting pressure on prices in an online environment. Sometimes discounting just cannot be avoided, and when a multichannel retailer has to provide price parity online and offline, this not only drives down margins for online sales, but also flows over to brick-and-mortar sales.
Unbeknownst to most consumers, Amazon's retail business isn't actually its bread and butter. It's not the Subscribe & Save monthly toilet paper sales that are lining Bezos' pockets. If you look at Amazon's market releases and profit disclosures, you'll see that its retail business basically is running at a loss — but its Amazon Web Services cloud hosting business is hugely profitable.
Amazon can subsidize its retail business and discount products with returns from its enormously profitable AWS business.
The strategy is reasonably consistent with how many tech companies function, but it isn't aligned with the way that retail companies traditionally operate. In a sense, it's similar to the operating model of platforms like Facebook and Google, which largely give away their core product for next-to-nothing and then monetize off the scale that is achieved.
Given Amazon's share of the U.S. e-commerce market at 49 percent (5 percent of all retail spend), the online mammoth can offer many lessons in regard to the retail marketplace.
The largest takeaway for other retailers is its Amazon Web Services division. By the numbers, AWS and advertising accounted for a whopping 85 percent of Amazon's profit this past year — no small feat, by any means.
Amazon has set a benchmark in the marketplace for diversified product and revenue streams. The question is, how can other online retailers replicate the model?
Traditionally, most pure-play retailers don't have the luxury of a side business that generates billions of dollars of free cash flow. They have to make their profitability and margin out of their core product, which is their retail business. That said, we've seen the tide slowly changing. Today, 46 percent of retailers generate at least 10 percent of their turnover from secondary revenue streams, and that figure is only growing.
Taking a page out of Bezos' playbook, it would behoove retail companies to explore new ways to compete with Amazon — either replicating Amazon's model to create alternative revenue streams to supplement the cost of their core offering, or to come up with a different business model altogether.
It's time retailers begin to think about untapped channels and new opportunities, such as insurance, service contracts, and vertically integrated services that further build brand loyalty. As you can imagine, Amazon already has been doing this for some time with its Home Services marketplace, which can help with everything from plumbing to smart home security installations.
Examine Existing Opportunities
So, how did Amazon put its strategy in place? It's really a multipronged approach. First, the retail giant has an endless list of sellers, from carry-on luggage to charcoal toothpaste. If you examine the various merchants selling on the Amazon marketplace, they all have needs.
That provides Amazon with the perfect…