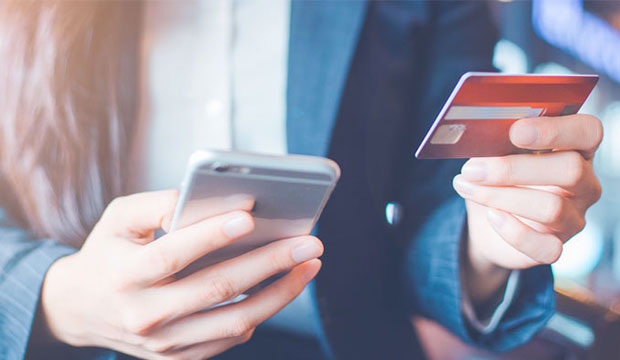 Top 6 Trends Shaping the EdTech Sector
The EdTech market has become complex and every technology has its own set of rules. Organizations and enterprises should handpick technologies that focus on value rather than the process. Learn more.
Mobile search and buying continue to grow as the chosen means for consumers' online shopping, with the market set to reach an estimated US$218 billion in 2019.
By 2021, 72.9 percent of online purchases will be made on a mobile device, eMarketer has estimated. If you factor in the Millennial and Generation Z demographics, virtually all sales soon will be mobile-generated.
Online retailers are seeing the writing on the wall: More than half of retailers participating in a recent survey planned to invest in mobile, and nearly two-thirds forecast that it positively would impact their online revenue in 2019.
New sites have some advantage since they are designing, from the beginning, for a mobile-centric world. However, all sites can upgrade to achieve a mobile-friendly presence, and there are ways to do it without straining the budget. To survive over the next few years, a powerful mobile-ready site is a must for any retailer.
Capturing mobile customers requires a combination of shrewd site design paired with marketing techniques aimed at engaging customers and moving them to conversion. Keep in mind: Mobile is a communication channel. Getting a customer to buy still requires doing all the other practices right — like product mix, marketing, social media community building, and incentives to encourage conversion.
Get Mobile Smart and Add Customer Love
1. Modernize your website for mobile sales. Sites that were designed specifically for the desktop cannot support mobile shopping effectively. To get into the mobile game, you have to upgrade your site to capture sales you no doubt are losing if you're operating a non-mobile site. Here are the two dominant design choices:
Adaptive templates are designed for a specific set of screens, typically cellphones, tablets and laptops. The site will detect the type of device a mobile shopper is using and serve up the format for that device. Regardless of device, the shopper will see a screen well adapted for viewing. A key benefit of this format is that it loads significantly faster than the other option, a responsive template.

Load speeds for an adaptive format can be extremely fast, based on Yahoo Small Business studies of actual sites. That gives millennial buyers, for example, the pace they demand in order to have a satisfying site experience. Of course, site speed is also one of the factors Google uses to determine search ranking, so having a fast-loading site could help you attract, as well as keep, more new customers. Entrepreneurs developing a new site will gain a competitive edge by starting with an adaptive template.

Responsive templates do not have a pre-set selection of screens, and literally respond to the type of device they see a shopper using. They respond to screen size and reconfigure the site layout based on those dimensions. A lot…