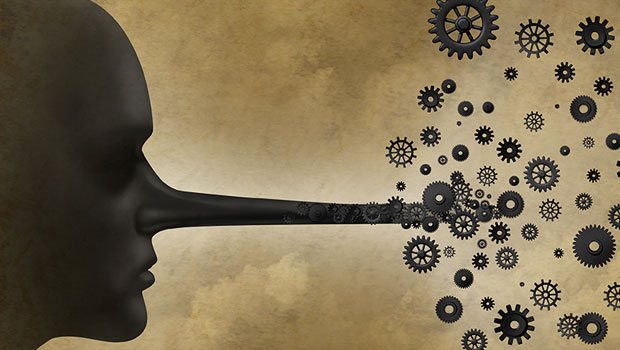 60% of digital businesses will be disrupted by a cyber attack
Scan your website for SQLi, XSS, & 4500+ additional vulnerabilities with Netsparker. Eliminate false-positives with our Proof-Based Scanning™ technology. Learn more!
The U.S. Federal Trade Commission on Tuesday announced a settlement of its suit against a company accused of using fake paid reviews to boost sales of its health supplement product on Amazon.
The settlement puts vendors and marketing firms on notice that the FTC is committed to rigorous enforcement of rules against fraudulent reviews on e-commerce platforms.
Defendants Cure Encapsulations and its owner, Naftula Jacobowitz, advertised and sold Quality Encapsulations Garcinia Cambogia Extract with HCA capsules on Amazon as an appetite-suppressing, fat-blocking, weight-loss pill, according to the FTC's complaint.
The defendants paid the "amazonverifiedreviews.com" website to create and post Amazon reviews of their product, the FTC alleged.
The settlement will stop the defendants from using fraudulent paid Amazon reviews for false online advertising of their product, said attorney David Reischer, CEO of LegalAdvice.com.
"Other companies that engage in similar false and misleading advertising tactics should now be on notice that the Wild West days of posting fake information about products on the Internet are over," he told the E-Commerce Times.
Misleading statements about pharmaceuticals, vitamins, and other dangerous drugs and vitamin supplements that make outrageous claims are under more scrutiny than ever by both the FTC and the FDA, added Reischer.
Expanded Issues
Defendant Jacobowitz wrote to the review website's operator on Oct. 8, 2014, saying that he needed "30 reviews 3 per day" to counter expected competition sabotage "to bring me down to a 4.2 overall rating, and I need to be at 4.3 overall in order to have the sales," the FTC complaint contends.
That correspondence continued, according to the FTC, with Jacobowitz saying he was sending "another $200 and will pay you total of $1,000 additional to the cost of the reviews if you stand on the product, and make sure the next 12 days if someone post a negative review you add real positive reviews from real aged accounts (no proxy vpn vps) to make it back to a 4.3 overall."
A second correspondence that same day urged the amazonverifiedreviews.com official to "please make sure my product should stay a five star," the complaint alleges.
The defendants made false and unsubstantiated claims on their Amazon product page, including through the purchased reviews, that their Garcinia Cambogia product is a "powerful appetite suppressant," "Literally BLOCKS FAT From Forming," causes significant weight loss, including as much as twenty pounds, and causes rapid and substantial weight loss, including as much as two or more pounds per week, FTC's complaint also alleges.
Settlement Fallout
The FTC and the defendants jointly submitted a proposed settlement order to the court.
The order requires the defendants to notify Amazon that they purchased Amazon reviews of their products and to identify for Amazon which of the reviews were purchased, noted Robert Freund, advertising and business attorney at Robert Freund Law. It includes a judgment of US$12.8 million, which will be suspended upon payment of $50,000 to the FTC in addition to unpaid income tax obligations.
"This FTC action shows that the agency is taking a hard line against companies that abuse online markets by purchasing and posting fake reviews," Freund told the E-Commerce Times.
In addition to increased FTC scrutiny, businesses and individuals involved in buying fake reviews can expect to become bigger targets for plaintiffs' attorneys representing consumers who are misled by the reviews, he added.
"Fake review buyers may also face lawsuits brought by competitors who follow the…