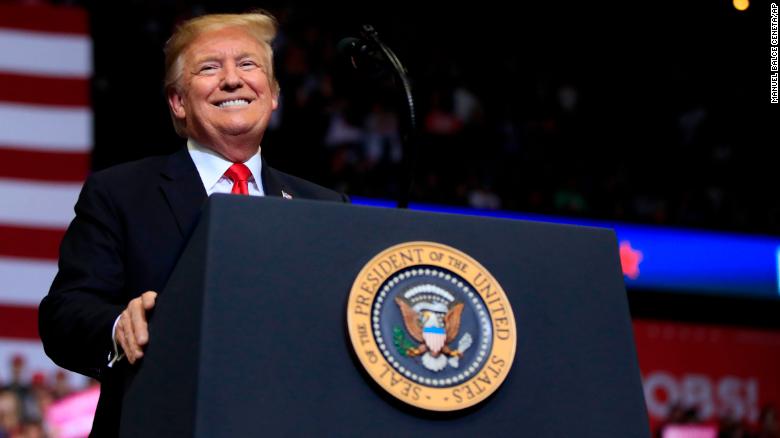 Washington (CNN)President Donald Trump has been adamant about one point this week: "The Republican Party will soon be known as the party of health care."
How exactly that will come to be — and whether it will be a blessing or a curse for Republicans in 2020 — is still unclear.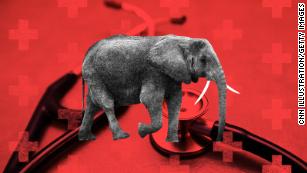 Health care — and Trump's attempts to roll back Obamacare — became a galvanizing issue for Democrats in the 2018 midterms. Four in ten voters in 2018 said health care was the most important issue facing the country, according to a CNN exit poll, as they swept a wave of Democratic lawmakers into office to give Democrats the majority in the House of Representatives.
And now that they have lost the majority, Republicans have virtually no chance of passing any legislation that would repeal and replace President Barack Obama's signature health care law.
But Trump has been obstinate in the face of those political warning signs, instead concerned that repealing and replacing Obamacare remains the one signature 2016 campaign promise he has yet to make good on.
It's with that in mind that Trump backed his White House chief of staff Mick Mulvaney's arguments that the administration should support a federal judge's ruling in Texas invalidating Obamacare in its entirety, a senior White House official and Republican close to the campaign told CNN.
"Right now in the Texas court — probably ends up in the Supreme Court," Trump told reporters on Friday. "But we're doing something right now that will be much less expensive than Obamacare for the people."
After the administration kicked off the week with its surprise shift to supporting the invalidation of the Affordable Care Act in the Texas case, Trump has been beating the drum constantly, thrusting the thorny issue into the center of the political arena even as federal judges in other cases ruled against him. On Wednesday, one jettisoned the administration's approval of Medicaid work requirements in two states and another on Thursday blocked a rule that would make it easier for small businesses to band together to buy health insurance, which could undermine Obamacare.