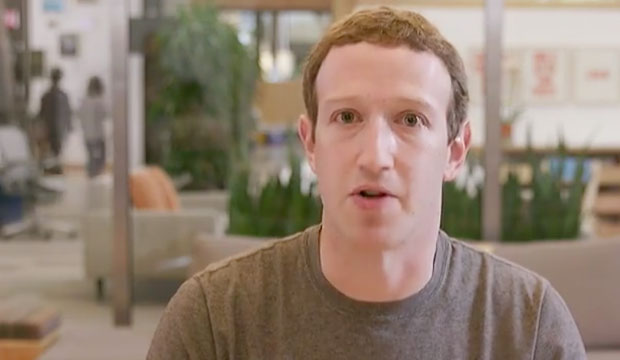 B2B Lead Generation Service
Reach key decision makers with sales-ready leads that shorten your sales process. Move the needle by delivering funnel qualified leads to your sales team. Learn more.
In a post musing about Facebook's 15 years of existence, CEO Mark Zuckerberg positioned the platform as a David confronting a Goliath composed of hierarchical institutions.
Facebook gives the masses a voice, he wrote. It brings communities together and provides businesses with low-cost means of outreach.
Progress has been made in addressing the new social and ethical issues raised, including protection of privacy, according to Zuckerberg.
The amount Facebook will spend on safety and security this year will surpass its entire revenue at the time of its May 2012 IPO, he noted.
Facebook's Q2, 2012 revenue — just after its IPO — totaled nearly US$1.2 billion.
Zuckerberg blasted critics who "overly emphasize the negative" and contend that social media networks' empowering of people is "mostly harmful to society and democracy."
His comments did not sit well with many industry observers.
"Facebook is not about any higher principles," maintained Michael Jude, program manager at Stratecast/Frost & Sullivan.
"It has always been about how to utilize 2.3 billion subscribers' personal information to generate money," he told the E-Commerce Times.
Zuckerberg "is pretending that he's Robespierre leading the charge on the Bastille, when in fact he is a cowboy watching a stampede of disgruntled cattle descending on him," Jude quipped.
Cambridge Analytica Fallout
User resentment at Facebook's privacy practices had been fairly constant until the Cambridge Analytica scandal erupted last year.
Facebook had sat on reports about the CA issue since 2015, and its shares fell by more than $100 billion within days after the scandal broke. Politicians in the United States and the UK demanded answers. Zuckerberg had to testify before U.S. Senate Commerce and Judiciary Committees, and the following day was subjected to tough questioning by members of the U.S. House Energy and Commerce Committee.
The scandal gave a boost to the #DeleteFacebook hashtag, which trended in 2018 for a number of reasons, including the prevalence of hate speech on Facebook, the spread of fake news on the platform, the hacking theft of 29 million Facebook users' personal information, and the Cambridge Analytica scandal.
Seventy-four percent of the 4,600 Facebook users surveyed by Pew Research last year said they had adjusted their privacy settings, avoided logging on for at least several weeks, or deleted the Facebook app from their cellphones.
Facebook engagement has been declining in South America, Europe,…