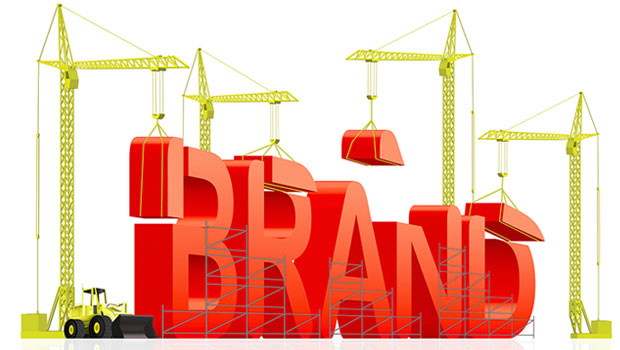 60% of digital businesses will be disrupted by a cyber attack
Scan your website for SQLi, XSS, & 4500+ additional vulnerabilities with Netsparker. Eliminate false-positives with our Proof-Based Scanning™ technology. Learn more!
I recently made two major additions to my life — a second dog and a lake house. On weekends, I need to transport all my stuff and my two dogs to the lake, so I decided to upgrade my SUV to a larger model with an additional row of seats and more cargo space. When I began looking around at available models, I was stunned.
The amount of competition in the SUV marketplace is astounding. There are no fewer than a dozen manufacturers and more than 30 models to choose from. When you add trim packages, custom options, and paint color, there are literally thousands of different possibilities. How am I supposed to make a decision?
The number of choices is paralyzing. From a branding perspective, what struck me is the sheer volume of competition. This is true not just in automobiles, of course. Take a look around your local grocery store and pay attention to the volume of different choices and the intense competition among companies. Every nook and cranny is stuffed with product.
Nowhere is this more obvious than on Amazon. Go to Amazon.com and type in "iPhone cover." You'll see a list of 30 items per page and 400 pages! Amazon sells some of the phone covers directly, but there are also dozens of independent companies selling on the Amazon website.
Seismic Shift
Amazon has caused a seismic shift in retailing and in branding. Not that long ago, when I needed a new outfit, a new computer, or a television, I would hop in my car and drive to the local shopping mall. Today, the vast majority of people first go to the Internet to begin shopping. If they find what they want, they buy it online, without ever stepping foot in a physical store. Often, the very first stop is Amazon.
Amazon has become a vast marketplace for thousands — if not millions — of sellers to market their wares to online buyers. Amazon is still like the wild, wild west. It makes all the rules, and your retail or product brand stands to suffer. To shoppers, Amazon is the brand.
Whether it's a product sold directly by Amazon, through the fulfilled by Amazon process, or by an independent company, Amazon sets the rules. Sometimes, it even sets the pricing, telling sellers the exact price they must charge for their product. This can turn certain categories into a commodity, because the availability of similar products has been increased. When that happens, smaller resellers have to bow to pricing pressure.
With Amazon's purchase of Whole Foods, it now has physical store locations that offer the benefits that only in-person shopping can provide. With every shopper, Amazon is gathering data about the consumer products people buy. That data can drive Amazon to manipulate its own pricing on its Amazon Basics and Whole Foods 365 brand products to the extent that competing consumer brands will have to change their pricing models. Amazon is not the 800-pound gorilla of retail; it's the 8,000-pound gorilla.
The impact of Amazon is far reaching. It means brands that want to reach customers independent of Amazon have to build a brand that transcends the selling platform of Amazon.
Toys "R" Us is a brand that basically went out of business because of Amazon. After Toys "R" Us folded, Walmart and Target began to sell more toys online. The toy industry is no longer as fun as it used to be. Toys "R" Us used to serve as a testing or proving ground for new toys and games. Mass retailers like Walmart and Target aren't in it for risk — they're going to emphasize selling the products they know will sell in volume.
With Amazon and other online sales channels, the barriers to entry have been removed. Now anyone with a phone can call up a product broker in China, dropship a crate of product to Amazon, and be in business within a month. Even if a product doesn't exist yet, an entrepreneur can start a KickStarter page based on a diagram, raise money, and start taking orders before a single product rolls off the manufacturing line. This has led to mass competition in just about every space and market.
Along with lowering barriers to entry comes the ease with which companies can be put out of business. There are countless brands that launch with an amazing product that immediately catches on, only to disappear a short time later.
Remember Pokemon Go? For an entire summer, you could see people wandering around, holding their phones…