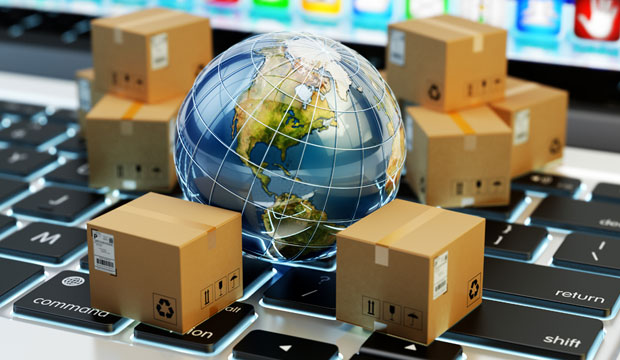 Learn how Freshservice has helped businesses grow efficiently by modernizing IT and other business functions with a refreshingly easy-to-use, simple-to-configure, feature loaded, cost effective, secure and ITIL ready IT Service Management solution on the cloud.
With jam-packed delivery schedules, driver shortages, and impatient millennials who refuse to wait three days for their goods, it's clear that running an e-commerce company is not an easy walk in the park.
It seems the "Amazon effect" is only growing stronger and stronger. Retail e-commerce sales are projected to surpass US$735 billion in 2023, according to Statista.com, an online market research and business intelligence portal.
With this growth, naturally, come several challenges — increased customer demands and tighter windows — that could burden your business if not dealt with effectively. For example, have you considered how your routes will change when more deliveries in a variety of locations are added to the mix?
Of course, it's safe to say that the future of e-commerce looks very bright, but what does that mean for overall e-commerce operations? And how can a route planner help?
Meet Delivery Windows
Gone are the days of loyalty. Customers won't wait around for their deliveries if your drivers don't arrive at the stated time — or, worse, if you provide them with vaguely estimated delivery times.
These days, it's the customers who run the show. They understand the possibilities that advanced technology provides your business, and they expect you to utilize them to the fullest. Their newer demands and expectations manifest themselves in numerous ways, but most importantly, they call for a high-quality experience. Essentially, this means ensuring that your accuracy, visibility and speed capabilities are up to par.
Customers want to know where their goods are, and that they are not wasting their own valuable time waiting for a delivery. Essentially, for the sake of your company's bottom line, your drivers need to be meeting all delivery windows. If customers can't get this experience from you, then they will have no problem turning to a business who can provide it — and that could spell a lot of trouble for your business.
Avoiding that outcome is very simple — all it takes is route optimization software. This software opens the doors to possibilities for your business. Aside from optimizing routes, by using the planner, you can guarantee that your drivers meet all delivery windows. You'll be able to provide your customers with real-time updates on their delivery, effectively eliminating the problem of vague ETAs.
Ensure Driver Safety
Routes can be a real pain to plan, especially when you have new incoming orders every day — but that's only half the battle. When it comes to driver safety, all e-commerce managers understand the delicate line between planned routes and driver behavior.
Your drivers need to be on the ball at all times. A surefire way to guarantee this is by removing as many distractions as possible. If you provide drivers with an easy-to-follow planned route…