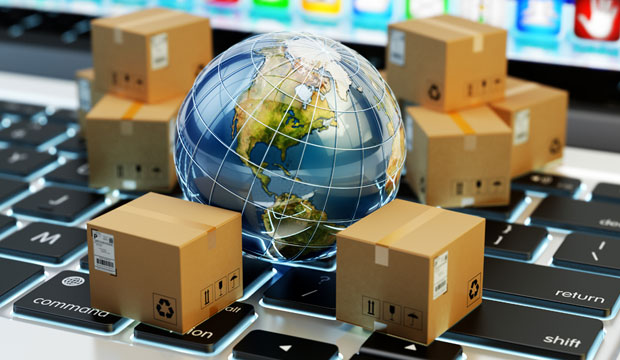 How to Evaluate AI and ML Solutions
Get the Top 3 Decision Guide for Artificial Intelligence and Machine Learning for Optimizing DevOps, IT Operations, and Business.
Download the Free Report
E-commerce continues to grow at an unprecedented pace. Total retail sales, excluding the sale of items not normally bought online — like fuel, automobiles, and food at restaurants — hit US$3.628 trillion last year, up 3.9 percent year over year from $3.490 trillion, according to Internet Retailer data.
E-commerce accounted for a 14.3 percent share of that total, and 51.9 percent of all retail growth. That is substantial, and it has encouraged many people to take advantage of the booming opportunity in e-commerce.
In this continually crowded market, it can be difficult for SMB owners to compete without the right tools in place. How can SMBs move away from the stressful and manual one-by-one shipping processes and streamline as the big businesses do? It's easier than you may think. Automation and technology are the keys to success.
You're Busy – Really Busy
Chances are, SMBs don't have a shipping department. It's entirely possible that the entire business is the shipping department. It is difficult to grow a business when a single person or a couple of staff members are struggling to keep up with orders.
If you are a SMB, does this scenario sound familiar? You come into the office in the morning and begin processing orders. You pull up an order, print a label via pdf, print a packing slip via pdf, mark the order as processed or shipped, perhaps copy and paste the tracking information into a spreadsheet for safekeeping and to send to customers, and you then move on to the next order. Rinse and repeat.
That doesn't lead to successfully scaling a business. Larger companies are using automation to cut the time it takes to process orders, turning what would require hours into processes that take literally minutes. SMBs can follow their model if they properly automate.
Every Order Shouldn't Be a Decision
The term "automation" may conjure up images of large warehouses with well-oiled machines pumping out thousands of orders per day. When it comes to shipping automation, think more along the lines of IF/THEN statements.
There are numerous software options out there that allow the opportunity to build shipping rules. These are nothing more than logical statements that tell the software how to process orders without the need for human interaction.
Let's say that you sell small-to-medium sized items that often weigh less than 1 lb. You have a USPS account and a FedEx account. For packages under 1 lb. that don't have a strict one-to-two day delivery option, you simply cannot beat USPS First Class Priority Service. It is by and far the cheapest option. You shouldn't have to remind yourself of that every time a package weighs less than 1 lb. Instead, you create a shipping rule in your shipping platform:
IF package weight equals < 1 lb. THEN apply First Class Package Service (which allows you to use your own packaging). You can have this apply to every order that qualifies, and then move on to printing labels.
Another example uses USPS Regional Rate, which provides a single rate based on destination, for packages weighing up to 15 or 20 lbs., depending on which box you use. The real savings show up in closer shipping destinations. A shipping rule might look like this:
If package weight is greater than 1 lb. and less than 10 lbs. AND going to Zones 1-4, THEN apply Regional Rate Box B (depending on the size of your products, this could also be Box A).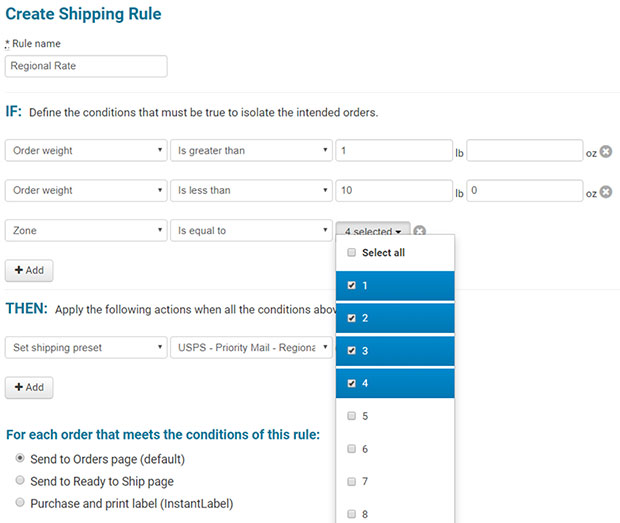 When you have multiple orders…