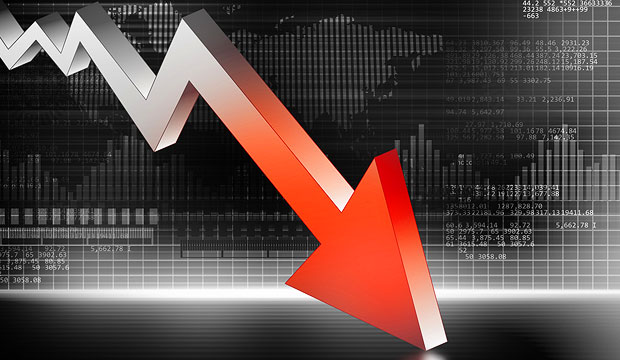 Over 87% of websites have medium to high security vulnerabilities
Scan and audit your website for SQLi, XSS, and 4500+ additional vulnerabilities with Netsparker. Eliminate false-positives with our Proof-Based Scanning™ technology. Learn more!
For those of you who have an ear to the ground on American economic trends (or just listen to a lot of NPR Marketplace), you've probably heard the whispers of a recession heading our way, starting as early as this year.
Everyone remembers how hard their finances were hit back in '08 — no one better than small business owners, some of whom lost everything during that time. Even top economists cannot predict how big an impact the next recession will have on small American businesses, rendering it difficult for business owners to prepare adequately.
The fallout of the great recession proved to be devastating not only for small business owners, but also for the employees who depended on them for steady income, and for the vendors who worked with them.
With the next recession on the horizon, small business owners need to start planning now and consider what they can do today (save money, rearrange finances) to cushion the blow that inevitably will come down the line.
To understand what this looming recession may mean for business owners, first we need to understand what typically comes with an economic downturn and learn from the patterns of the financial crisis of 2008.
How the Past Recession Affected Small Businesses
More than anyone else during an economic recession, small businesses are hit the hardest and face the longest recovery time. Luxury services typically are made obsolete first, since most of the population falls into financial survivor mode and eliminates products or services deemed nonessential. Overall, budget restrictions, a lack of preparedness, and limited spending can make it nearly impossible for a small business to continue to operate.
One of the main reasons small businesses suffer so greatly during recessions is because the majority run on a firmly controlled cash flow that the smallest deviation can undermine. Money is immediately handed off from owners to pay for the next most pressing expense.
If a customer, or multiple customers, delay purchases or payments, it can cause the whole operation to slow down. For example, small businesses with a few large, high-spending clients can go under instantly, should even one client decide to part ways. The combination of these factors can make it extremely difficult for a business to keep its head above water during a recession.
In the financial crisis of 2008, cash flow became the biggest problem for small business owners for the duration of the recession and the recovery period thereafter. That largely was due to banks withholding lending options from small businesses. Why? Because small and medium businesses are considered riskier ventures, and generally are less profitable than larger operations, making lenders wary about a return on their investment.
The lack of viable lending options in the hour of these business owners' greatest need made a significant impact on the rapid decline of the health of many businesses across the nation.
Exactly How Bad Is It Going to Be?
Well, to be perfectly honest, it is tough to call how bad the next recession is going to be. With a volatile political climate and the fluctuation of the global trade market in the past year, the economic repercussions are still difficult to decipher.
The most recent government shutdown was a doozy for the economy, thrusting market watchers into a panic. Based on this observation, it would not be far-fetched to think that the next recession could be caused in part by political divisions and the hubris of those in power trying to prove a point.
Should the United States fall into another economic crisis,…