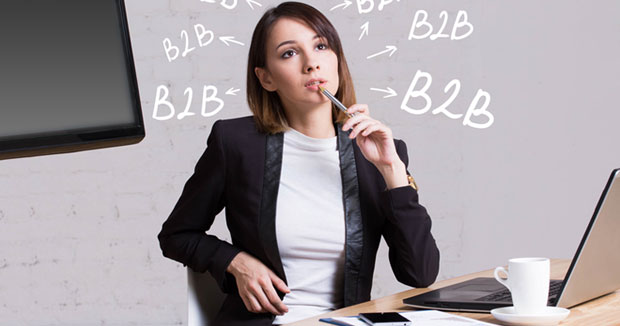 Over 87% of websites have medium to high security vulnerabilities
Scan and audit your website for SQLi, XSS, and 4500+ additional vulnerabilities with Netsparker. Eliminate false-positives with our Proof-Based Scanning™ technology. Learn more!
As the B2B buyer continues to evolve, B2B sellers have more solutions than ever in their technology stacks. From CRM, sales content and asset management, to sales enablement, LMS and more, these technologies have been adopted in order to stay ahead of the changing behavior of prospects.
However, while the adopter of these solutions has good intentions and hopes to drive individual sales while increasing the team's productivity, that is not always the outcome. Specifically, many sellers often are overwhelmed and lack trust in such tools, due to little training and an obscured view into each tool's benefits.
Even a tool as vital as CRM is not adopted by all sellers. Although almost all the participants in a recent CSO Insights study said they had a CRM system in place, 32 percent of them admitted that their systems were less than three-quarters adopted. What does this mean? Even though sellers have been adopting tools to maximize results and productivity, because of vague insight into each tool's benefits, overall adoption has decreased.
This is vital for sales leaders to understand, specifically as it relates to CRM. As the predominant piece of sales tech, CRM plays an integral role in sales success, so why are organizations looking past sellers who choose to not use it?
In the age of instant gratification, it appears that sellers see manual data entry as the No. 1 challenge to full CRM adoption, according to HubSpot. Though CRM applications provide valuable at-a-glance data and reports about sales performance, they do not provide much assistance to the seller, especially in the moment, as the seller is recording prospects and opportunity details.
Think about the amount of information a seller must log after each sales interaction. When sellers don't have to manually insert that information, it not only impacts the relationships between the seller and buyer, but also impacts the sales team at large, fostering learning and growing from others. Ironically, I think optimal adoption of CRM requires assistance from another tool, a sales enablement solution. When it is integrated with CRM, sellers are more efficient, productive and successful.
Optimize Internal Workflows
It's an ongoing battle for marketing teams to enforce the sales team to use marketing collateral. When sales enablement solutions and CRM are integrated, however, it creates one source of content and data for sellers. One source of information makes it easier for sellers to have prospect details at their fingertips. Further, they can prepare, present, and follow up on meetings via a single platform.
With data from a sales enablement solution and CRM combined into one platform, sales and marketing leaders can more accurately evaluate the content that is used most frequently, the content that most often drives sales, and more. These evaluations can drive both departments' strategies, in order to create the best content for prospects based on industry, buyer persona, and opportunity stage to continuously replicate and scale successful sales cycles.
Decrease Sales Admin Time
While the data gathered from CRM and sales enablement platforms is used to make sales strategies smarter, it is often input manually, taking away time that sellers could be using to sell. Nearly two-thirds of sellers' time is spent on activities not related to selling, based on a recent Clickfunnels study. Integration of sales enablement and CRM tools can reverse this and restore time to sellers' days. Among the things they can do to relieve sellers from administrative tasks:
Automatically track sales interactions and meetings in CRM as they happen;
Automatically track content used in sales meetings, recording notes related to the opportunity, saving the seller from inputting the information later and offering the marketing team insight into how sales content is performing;
Serve…