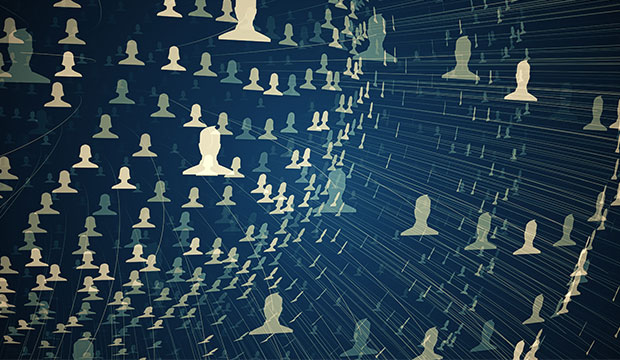 60% of digital businesses will be disrupted by a cyber attack
Scan your website for SQLi, XSS, & 4500+ additional vulnerabilities with Netsparker. Eliminate false-positives with our Proof-Based Scanning™ technology. Learn more!
Kara Swisher gave a pretty good impression of a woman at her wits' end in The New York Times the other day, over social media's part in recent killings such as in Sri Lanka over the weekend and in New Zealand a few weeks ago.
Social media "has blown the lids off controls that have kept society in check," she wrote. "These platforms give voice to everyone, but some of those voices are false or, worse, malevolent, and the companies continue to struggle with how to deal with them."
Indeed, the social media community seems tied up in knots over what to do about all the abuse happening within their communities, but if you look elsewhere you might see signs of solutions that could solve some fundamental problems.
There's been a chorus of calls from all corners for social media regulation — from pundits like me to the halls of Congress and even from Facebook CEO Mark Zuckerberg himself. A few weeks ago, Zuckerberg penned an editorial in The Washington Post saying that the first things we should work on or regulate include "harmful content, election integrity, privacy and data portability."
However, a quick look at the CRM industry reveals that its use of social media coupled with analytics far outpaces anything Zuckerberg's company is even dreaming about. The solution that works well in CRM has arisen almost by accident, and companies like Salesforce have been bringing solutions to market based implicitly on a few ideas that the greater social media community could emulate.
Salesforce's Accidental Model
I covered some Salesforce announcements last week, and two stick out: the Einstein Prediction Builder, which enables admins and developers to build AI models for apps running on the Salesforce platform; and the Einstein Predictions Service, which enables admins to embed Einstein AI analytics into third-party systems. Here's what's interesting about them.
The Salesforce customer organization owns its data, which is stored in Salesforce, and it is discriminating about who gets to access it. Each organization manages a minimal set of rules about who can use its data, what it can be used for, and things like frequency of use.
The system tracks who uses the data and for what purpose, up to the point of providing reports on customer responses. These are some of the elements of a broader and more professionalized use of social media that could be…