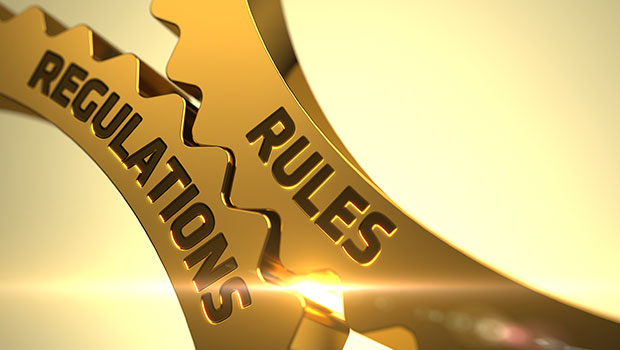 Over 87% of websites have medium to high security vulnerabilities
Scan and audit your website for SQLi, XSS, and 4500+ additional vulnerabilities with Netsparker. Eliminate false-positives with our Proof-Based Scanning™ technology. Learn more!
Mark Zuckerberg's most recent effort to change the conversation about Facebook seems like just another attempt at self-justification. In a recent Washington Post op-ed, he places the onus squarely on the shoulders of government to do the right things by regulating how social media works.
"From what I've learned, I believe we need new regulation in four areas: harmful content, election integrity, privacy and data portability," Zuckerberg wrote. Translation: Please keep me from doing this because I can't do it myself.
Zuckerberg isn't alone. There is no doubt we need some kind of regulation in these areas. But will his recommendations actually solve some of the problems in social media that were surfaced by the company's runaway success? My bet is they won't, for important reasons.
Leveling the Field
Social media has traversed a typical lifecycle in a rags-to-riches story. The story often ends with some form of regulation because the innovation — social media in this case — can dominate a society as it becomes a monopoly or oligopoly, and the social media landscape certainly qualifies.
There might be multiple social media companies, but each does a different thing, and each exists more or less as a unique entity. Customers want and need it this way. Social media represents a network of users, and a big network is more valuable than two smaller ones.
If Facebook had direct competition, social wouldn't be as useful. Vendors being vendors, they'd ensure that data didn't cross platforms easily or well, at least early on. Zuckerberg's recommendations call for easy data portability, though it's hard to see where you'd take it if you could get it. You might include Twitter or Instagram or the other social media vendors in the same category, but they are as different as pineapples and sweet potatoes.
So, at this stage of development, The People often set down rules that all players have to abide by to optimize utility for the users. It's just leveling the playing field. Back in the day, there were many different railroad track gauges. The practical effect of this strategy meant that competitors couldn't use each other's tracks.
Freight that had to cross onto a different rail line had to be unloaded and reloaded, adding cost and delay to what should have been a simple process. Multiple roads served the same cities in cutthroat competition. Regulation changed that, and it often has a commoditizing effect on the activity being regulated, to which The People say, too bad.
So Zuckerberg's ideas aren't bad at all, but they are probably not enough for a global market.
Global Market, Local Solution?
Facebook is global in scope, which means that regulations promulgated in the U.S. would have a lot of influence around the world — but maybe not enough. There are other players who want a say in how Facebook behaves.
For instance, the EU consistently has been ahead of Facebook and the rest of the industry in trying to protect its citizens' privacy with regulations like GDPR. If Zuckerberg really was serious about his four bullet points, he could always adopt some of the EU's ideas as company standards. Why does he want/need U.S. law on the subject? Does he feel he can influence the U.S. standards setting process?
Whatever the ultimate regulation is, it would be best for all parties if the regulations were universally adopted. For that reason, having U.S.-centric regs is nice, but…
Is This the Right Business…