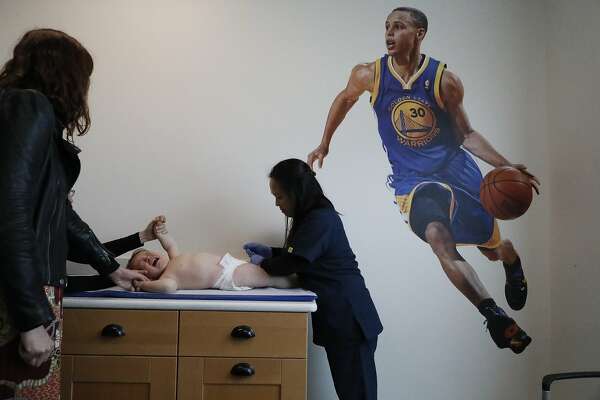 Measles, one of the most contagious and preventable diseases, has made a comeback across the country this year, with more cases reported in the past three months than all of last year, health officials said Monday.
California is among the states with outbreaks, including 16 cases since Jan. 1. Six have been reported in the Bay Area.
So far, there have been 387 reported cases of measles nationwide, topping the 372 cases recorded in all of 2018, according to the Center for Disease Control.
With nine months left in the year, 2019 has already posted more cases than any other year in the past two decades, except for 2014, when there were 667 cases. The largest outbreak in California in recent years occurred in late 2014 and early 2015, when 131 state residents contracted measles, many connected to an exposure to the disease at Disneyland.
This year's measles cases come as the topic of vaccinations heats up in California, with a bill pending that would restrict immunization exemptions. An outbreak last year in Santa Clara County spread almost entirely among families who had chosen not to vaccinate their children, a federal report found.
Physicians are taking the rise in measles cases this year seriously, said Dr. Dawn Rosenberg, of San Francisco's Golden Gate Pediatrics.
"We're so troubled by this," she said. "We're all on high alert."
Rosenberg has never seen a live case in her 14 years of practicing medicine. She hopes she never does. She and her colleagues have been reviewing photos of the measles rash, to refresh their memories, just in case.
Measles starts with a fever and cough before developing into a full-body rash, and can be deadly for those with challenged immune systems.
Any patient coming in to Rosenberg's office with a rash is first seen in their car to make sure it's…