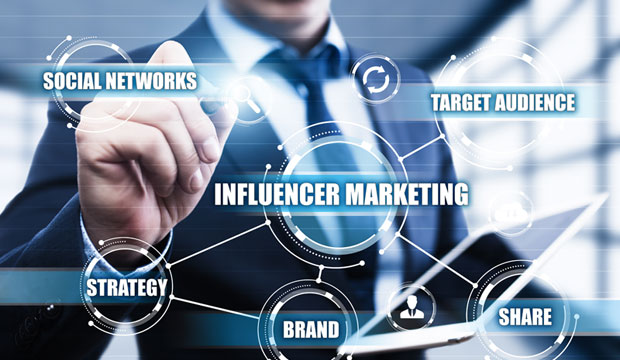 Over 87% of websites have medium to high security vulnerabilities
Scan and audit your website for SQLi, XSS, and 4500+ additional vulnerabilities with Netsparker. Eliminate false-positives with our Proof-Based Scanning™ technology. Learn more!
Influencer marketing, which sprouted from the burgeoning social media sphere, is one of the fastest-growing ways to get a message out there. It uses the popularity of people dubbed "influencers," who have many followers and a wide reach, to market products and sway opinions. It's very much a marketing strategy for the social media age.
"Influencer marketing is one of the fastest-growing marketing channels today," said digital strategist Shane Barker.
"It involves leveraging social media influencers or key leaders to get more people to trust your brand," he told the E-Commerce Times.
Influencer marketing is rooted in traditional messaging. It's simply been updated to account for modern forms of communication and the technologies that enable them.
"Influencer marketing is simply the new, faster word-of-mouth," said Mae Karwowski, CEO of Obviously.
"It's people sharing what they love with their communities," she told the E-Commerce Times.
Why It Works
Effective influencer marketing is all about trust. Though it sometimes can be difficult to get people to click on a banner ad, following the recommendations of an influencer can feel more natural and organic, since it grows out of a perceived relationship.
Influencer marketing can be more effective than traditional methods of altering opinions and shaping purchasing decisions — particularly for younger audiences.
"The influencers have usually generated a sizeable online following on their social media or blogs," noted Werner Geyser, founder of Influencer Marketing Hub.
"These people trust influencers' recommendations and take notice of what they say and recommend," he told the E-Commerce Times.
Influencers have an impressive framework that's established well before a brand ever partners with them.
"Influencers have already done the hard work," said Geyser. "They have built up a captive and interested audience. In most cases, they will have far more followers than the brand itself."
Good Influence
Effective use of influencers, like any marketing, involves understanding your audience. With influencer marketing, that means understanding the influencers as well. An influencer's sheer number of followers does not necessarily translate into that person being the right fit for a particular brand.
"The biggest mistake firms make is to go for big-name celebrities who may be totally irrelevant to the type of product you sell," said Geyser. "Celebrities are only really useful for mass market products that target a whole range of people. Most firms will do better to work with micro-influencers, who may have fewer followers, but who are more likely to have genuine engagement with them."
Choosing the right influencers, therefore, is key.
"Choosing to work with the wrong influencers can be a major setback," said Barker. "It can turn out to be a total waste of time, money and effort. In fact, the wrong influencers can also bring you negative publicity. To avoid this, you…